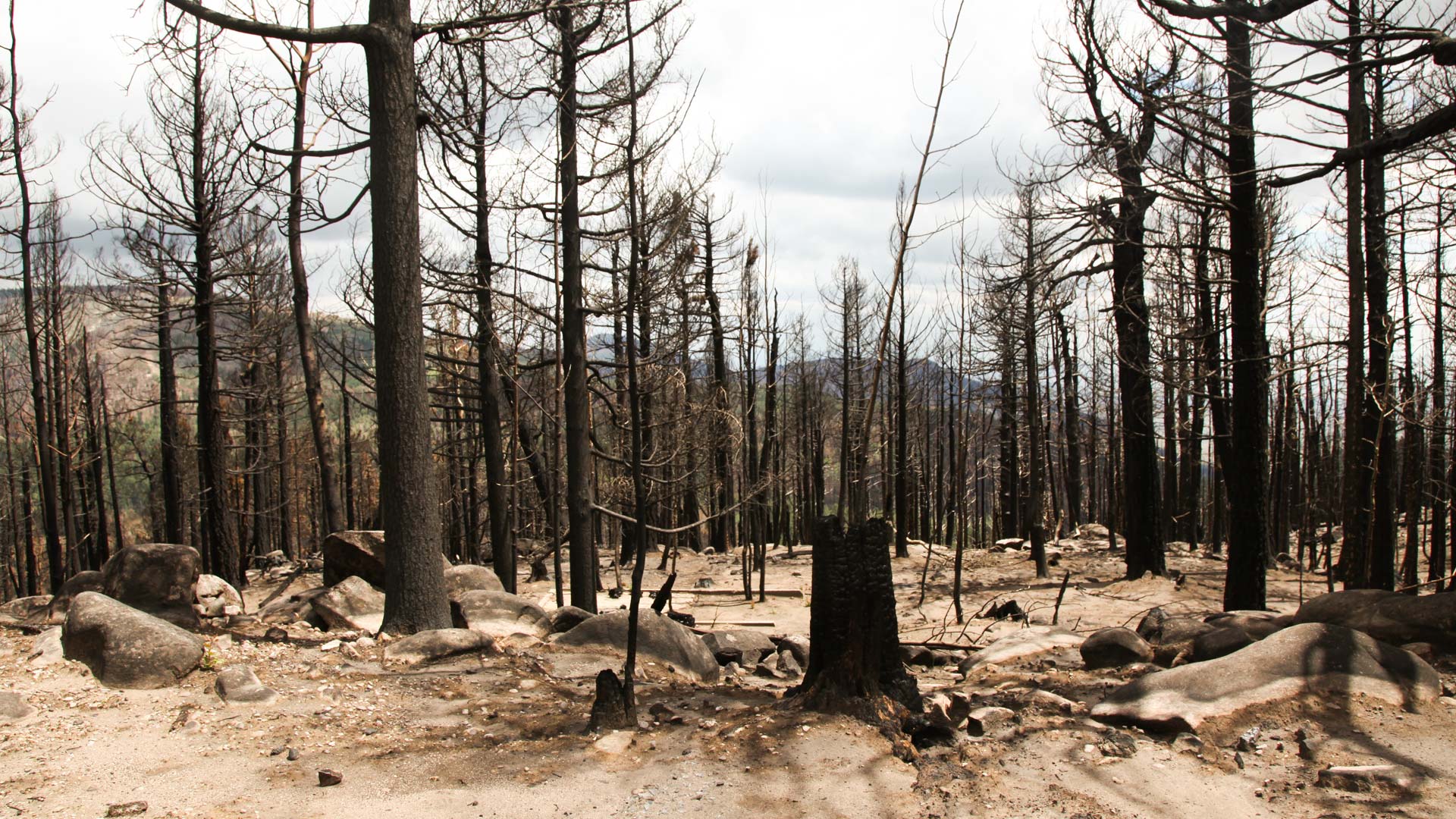 The remains of trees burned by the Frye Fire in 2017.
Zac Ziegler, AZPM
The National Weather Service is warning residents of high fire danger in Southern Arizona due to weather conditions.
Coronado National Forest spokesperson Heidi Schewel said residents should be more careful as the weather warms up.
"Things are starting to heat up and dry out," Schewel said. "And then we are going to be throwing some wind into the equation, which really complicates things and really increases the potential for fire spread. So we want to just keep that situational awareness, that message in everybody's mind that every day is a day to be careful with fire."
The Weather Service forecast has issued a red-flag warning today and a fire-weather advisory for tomorrow.
Nate Airulla is an AZPM intern and student in the University of Arizona School of Journalism.