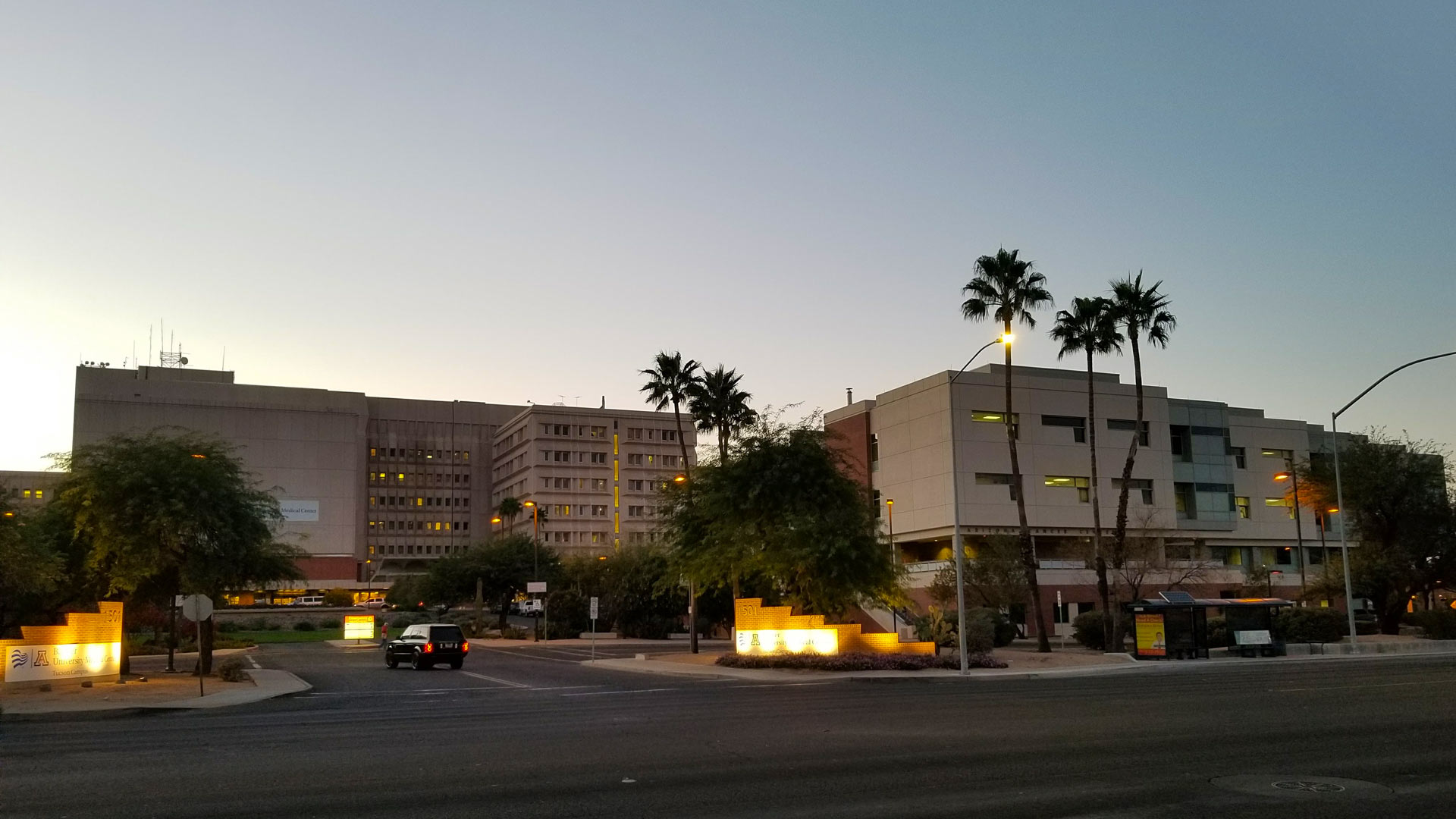 The main entrance to Banner University Medical Center.
AZPM Staff
PHOENIX — Phoenix-based Banner Health will pay more than $18 million to settle a federal lawsuit accusing the health provider of submitting unnecessary and falsified Medicare claims, the U.S. Justice Department said Thursday.
The lawsuit, which was filed in U.S. District Court in Arizona, was brought by a former employee. Cecilia Guardiola was a corporate director of clinical documentation who sued under the whistleblower provisions of the False Claims Act.
"Her entire career has been dedicated to trying to make the health care industry act with integrity," her attorney, Mitchell Kreindler, told The Associated Press. "You can make a lot of money in health care by obeying the law and doing it with a sense of ethics and integrity."
Guardiola will receive roughly $3.3 million of the settlement, according to DOJ officials. Kreindler said he did not know what his client would do with the settlement money or if she plans to return to the health care field.
According to the suit, Banner Health charged Medicare for short-stay, inpatient services when they should have been billed as outpatient services, which cost less. This practice went on at 12 of their hospitals in Arizona and Colorado from November 2007 through December 2016.
The settlement also addresses allegations that Banner Health inflated the number of hours for which patients received outpatient observation care in reports to Medicare.
"Taxpayers should not bear the burden of inpatient services that patients do not need," Acting Assistant Attorney General Chad Readler of the DOJ's Civil Division said in a statement. "The Department will continue its efforts to stop abuses of the nation's health care resources and to ensure that patients receive the most appropriate care."
Banner Health officials said in a statement the settlement does not equate an admission of wrongdoing. But they are pleased to resolve the suit.
"Although the rules that dictate when a hospital can accommodate a physician's request to admit a Medicare patient are complex and evolving, our policy has always been to make those decisions in accordance with government guidelines," Banner Health said.
As part of the settlement, Banner Health agreed to engage in extensive compliance efforts for the next five years. An independent organization will be retained to review the accuracy of claims involving federal health care programs.
Banner Health owns and operates 28 acute-care hospitals in multiple states.
The federal government is also investigating a 2016 cyberattack on the provider that exposed personal information of nearly 3.7 million patients, employees, health insurance customers and others. The company has said it expects the probe will find that Banner Health's past cybersecurity assessments were inadequate.