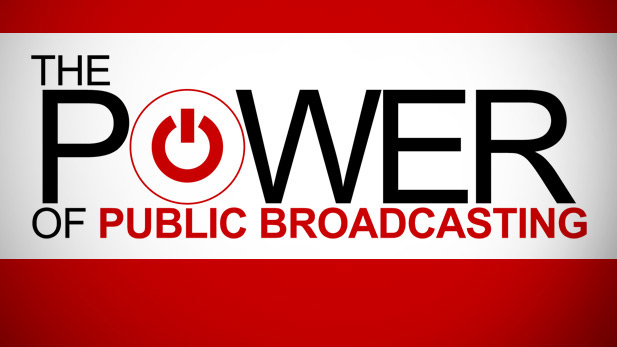 The Power of Public Broadcasting (PHOTO: AZPM)
Federal funding for public TV and radio remains at risk. Federal funding provides 14 percent of Arizona Public Media's operating revenue and helps us to deliver commercial-free educational programming on TV, radio and the web. Your federal tax dollars help to finance a large portion of our original local productions from local radio news and Arizona Spotlight to Arizona Illustrated, WaveLengths and our newest public affairs series, Arizona Week, on TV.
A 2010 opinion survey conducted by the non-partisan research company GfK Roper, showed that PBS ranks second only to the military in terms of value per tax dollar spent, and is the most trusted public institution and media organization. (Read the report).
The Arizona Public Media Community Advisory Board has issued a statement about the impact of such a funding cut to the local programming AZPM provides to Southern Arizona, and endorsing the efforts of 170 Million Americans, a grassroots effort to rally support for public broadcasting.

IMPORTANT FACTS:
There are over 3,000 community stories streaming on AZPM.org. (AZPM web resources)

PBS Kids is a safe haven for our children, 24 hours a day.

And it only costs you, about $1 a year. (Derived from 2010 US Census and proposed CPB funding for 2012)

PBS has been ranked America's most trusted institution, for 8 years in a row. (Roper Public Opinion Poll, January 2009)

50,000 people visit azpm.org every month. (Google Analytics)

Arizona Illustrated interviewed 981 guests last year. (AZPM station records)

Arizona Public Media hosted 33 candidate forums during the last election. (AZPM station records)

It's anywhere you are, in your home, in your car, on your computer and your phone.

NPR reaches more people than the top 67 national newspapers combined. (http://www.npr.org/about/aboutnpr/)

PBS is America's most trusted source, for news and public affairs. (Roper Public Opinion Poll, January 2009)
While commercial stations average 4 hours of children's programming each week, PBS Kids provides educational programs 24 hours a day, 7 days a week. (http://www.freepress.net/files/New_Public_Media.doc.pdf page 10)

Over half of all Americans use public media every month. (www.170millionamericans.org)
Click here to learn more about the grass roots effort 170 Million Americans and how you can help.