Agriculture has long been the main economic driver in and around the southeastern Arizona town of Willcox. Unregulated pumping of groundwater and the expansion of a large dairy farm has been raising some questions about the region's future.
Coronado Farms is about 18 minutes south of Willcox. The Minnesota-based agribusiness Riverview bought the site in 2015.
"Our primary focus is heifer development. So we get every 90-day-old heifer that's born in the Riverview system ... they stay here and grow up," said Moiria White, who works on community relations at Coronado.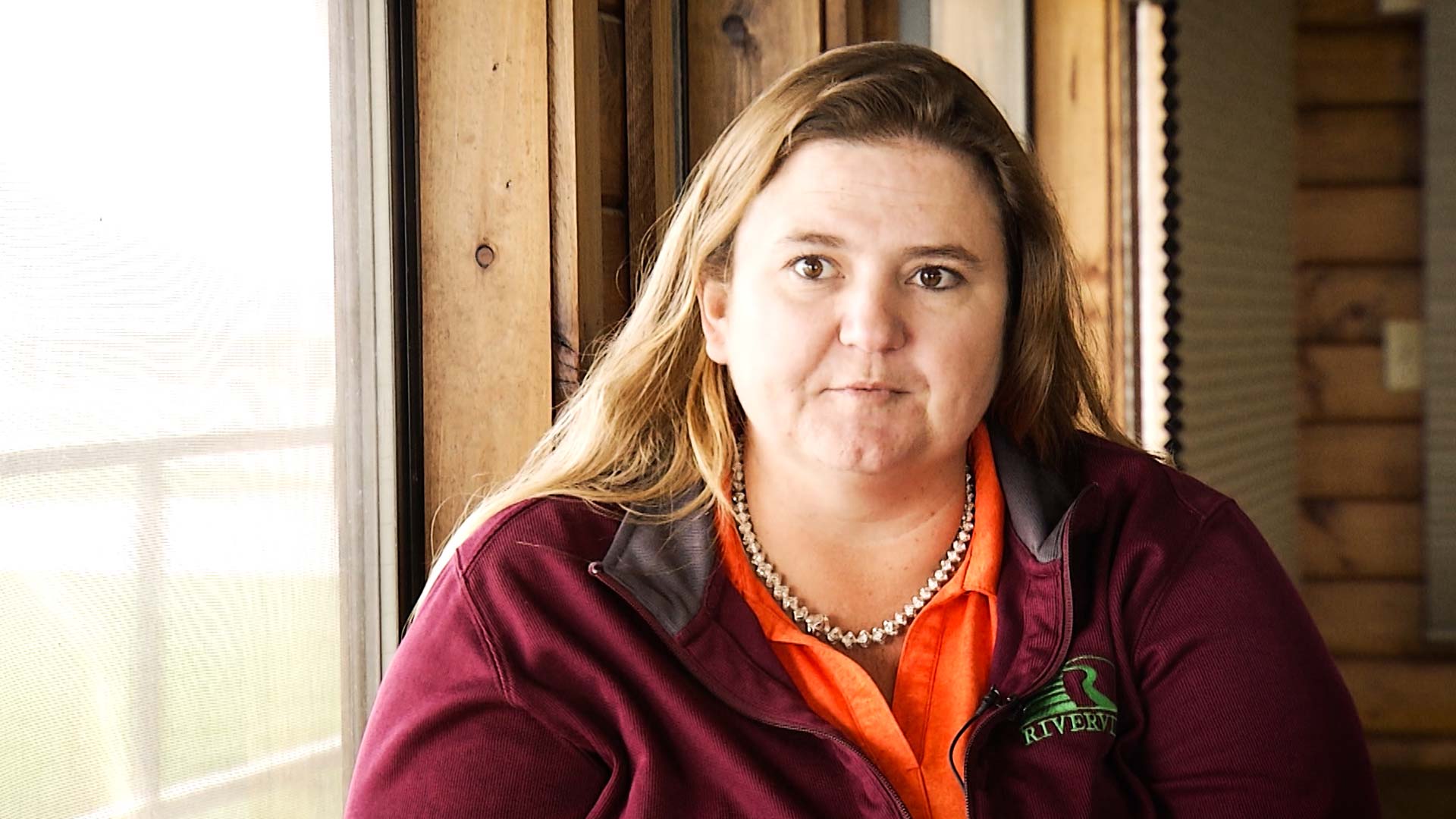 Moiria White

AZPM
Riverview also grows corn and grain here, and milks 7,500 cows twice a day, enough to fill eight trucks that leave this site daily, bound for New Mexico.
What was it that attracted Riverview here to Southern Arizona?

"The climate," said White. "The same thing that brings winter visitors is the same thing that brought us. We can raise these heifers for half the cost down here. The climate is just awesome, who wouldn't want to grow up in Willcox?"
That good weather has attracted farmers to this area for decades, as has the cheap land and free water. The only cost of water here is the price of putting in a pump and powering it.
While Tucson and Phoenix get most of their water from the Colorado River, this part of the state relies entirely on groundwater, and its extraction goes unregulated.
"The person who drills the deepest and pumps the hardest gets the most water," said hydrologist Laurel Lacher.
Stretching just under 2,000 square miles, the Willcox basin covers just under 2,000 square miles. Lacher said It helps to think of the closed basin like a big underground bowl of water, with wells acting like straws.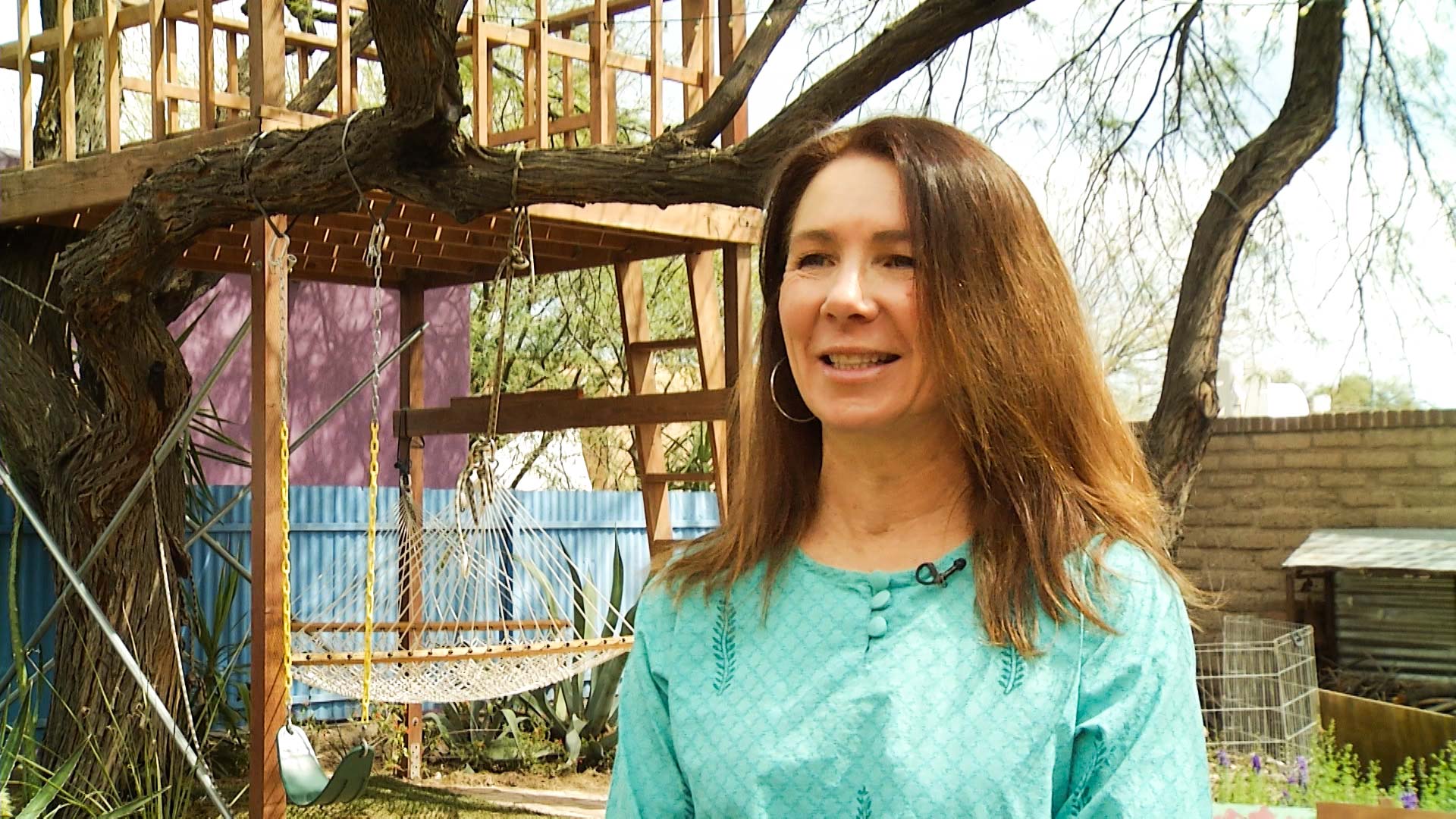 Laurel Lacher

AZPM
"The wells — and there many many hundreds of wells in the Willcox basin — are all sucking from the same bowl of water and eventually working together to drain that basin," she said. "Similar to if you were just drinking a glass of water with a straw and you sucked it dry."
A few years ago, some residents with shorter straws started having problems with their domestic wells, which tend to be shallower than agricultural wells, going dry. A group of residents organized to call on the state intervene.
That push to regulate groundwater use ultimately failed in 2016. Peggy Judd, a Republican who represents the area on the Cochise County Board of Supervisors said although it was residents who first called on the state to step in, as a whole the community is fairly regulation averse.
"I think here our will is to go on like we are and to take our chances," she said. "And also we pray for rain."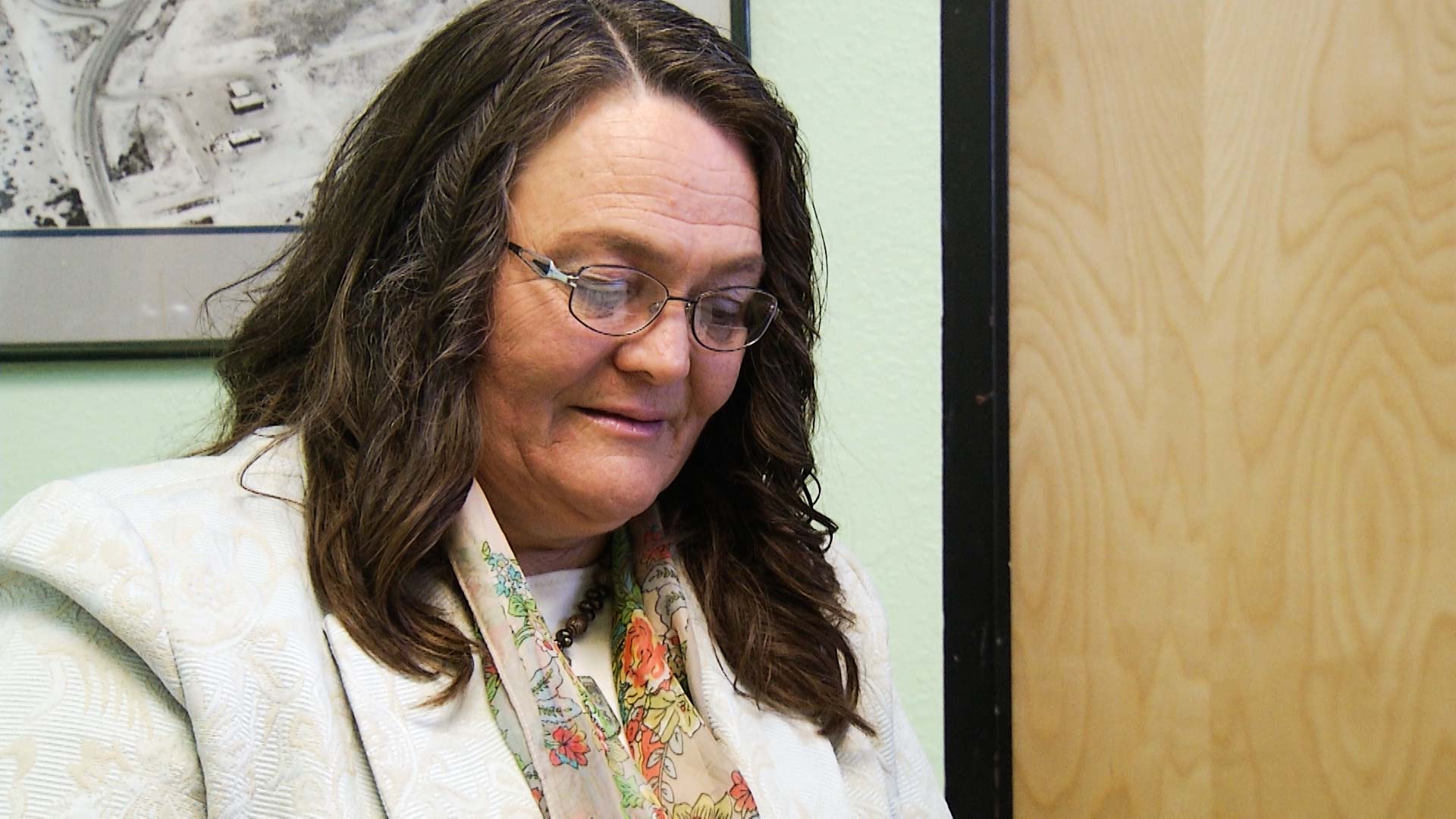 Peggy Judd

AZPM
Judd said she believes the Willcox basin is a sustainable source of water.
Lacher, the hydrologist, disagrees.
"The groundwater depletion in Willcox is extreme already."
"We're pumping out about five times as much water as is being naturally recharged into the system," said Rodd Keeling, who owns a vineyard in the region and has been active in state water policy.
Keeling said because he's in a remote and high part of the basin, he hasn't been too affected yet by the decline in groundwater levels. But other farmers have seen their wells drop. Alan Robbs is a second-generation pistachio farmer in Willcox. He said his wells have dropped about 25 feet since he joined his father in the business in the 90s.
"About a foot a year," he said. "But I know there some areas south of the dairy that have dropped 35 to 70 feet on some of their wells."
The only cost of water here is the price of putting in a pump and powering it.
Lacher said some farmers have responded to the drop in groundwater levels by emphasizing conservation or transitioning from high volume water using crops like alfalfa to lower water using crops more like grapes.
And the area is good for grapes, said Rod Keeling. He and his wife bought their ranch at the base of the Chiricahua Mountains in 2000 and their Keeling Schaefer Vineyards has been in business for about a decade. Keeling sees the wine industry as one of the answers to the area's troubles.
"It uses less than really any other crop that's here. And it's a permanent crop. It's also very high value," said Keeling. "If my brother grows an acre of cotton, my grapes are worth 10 to 20 times more money."
Rodd Keeling

AZPM
Keeling said his operations also use significantly less water than traditional crops like cotton or alfalfa. Where a standard cotton farm would use about seven feet of water to irrigate each acre of land a year, his vineyard needs just eight inches of water per acre.
And to put that in perspective, back at the Coronado Dairy farm, Moiria White said the operation uses about three and a half feet of water per acre each year.
The company will break ground on a second farm about 10 miles south of Coronado in September, with operations slated to begin a year later. White said some of the community responded with trepidation when Riverview entered.
"Initially, even for me as a community member, we're like, 'What's going on with that big dairy coming in.' We're very welcoming and we think we're doing the right thing or at least trying to do the right thing. And if you have concerns, we want to hear about it."
White said she understands the concerns about groundwater, but the fact that Riverview is here, and growing, is evidence that they believe there's a sustainable source of groundwater in the basin.
"We don't come in for the short term. We're here for 100 years. We want to make sure that we can make this valley work for us as long as possible."
Just in case, though, the wells that Riverview is drilling are deep. Their older, shallower wells go down 700 feet. More recently, they've been drilling 1,500 feet below the ground.
Alan Robbs

AZPM
And drilling to that depth can cost more than $100,000 dollars just to build, said Alan Robbs, the pistachio farmer up the road, adding that such a cost is unattainable for him and many of his neighbors. Robbs said he'd like to see the larger water users in the area charged for their pumping.
He said now is the time to start thinking about ownership of water a bit differently, "instead of putting that money into a big bureaucracy, if they could put it into a fund to help people who've lost their wells, to help them get water.
"When you buy a piece of property you think the water under your property is yours, but actually in a closed basin we have to think of it as community property."