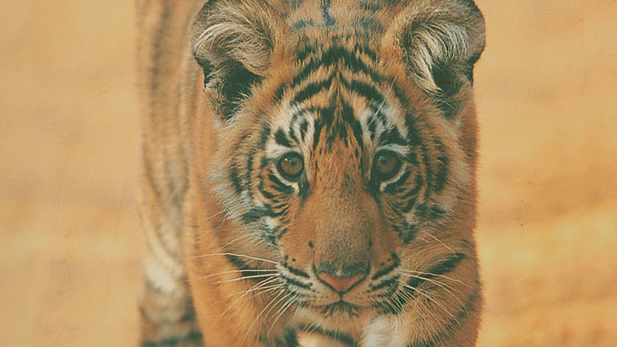 Broken Tail as a young cub. (PHOTO: PBS)
Irish cameraman Colin Stafford-Johnson spent almost 600 days filming Broken Tail and his family for some of the finest tiger documentaries ever made.
Broken Tail was the most charismatic tiger cub ever seen in Ranthambore, one of India's best protected tiger reserves. But suddenly and without warning, Broken Tail abandoned his sanctuary and went on the run moving through farmland and scrub until he was killed by a train nearly 200 miles from his home.
Watch the full episode. See more Nature.
To track Broken Tail's incredible journey, Colin and his soundman Salim retrace the tiger's path and piece together the cub's last days — and through his story reveal the fate of the few surviving tigers in India.
Broken Tail: A Tiger's Last Journey,Wednesday at 8 p.m. on PBS 6.