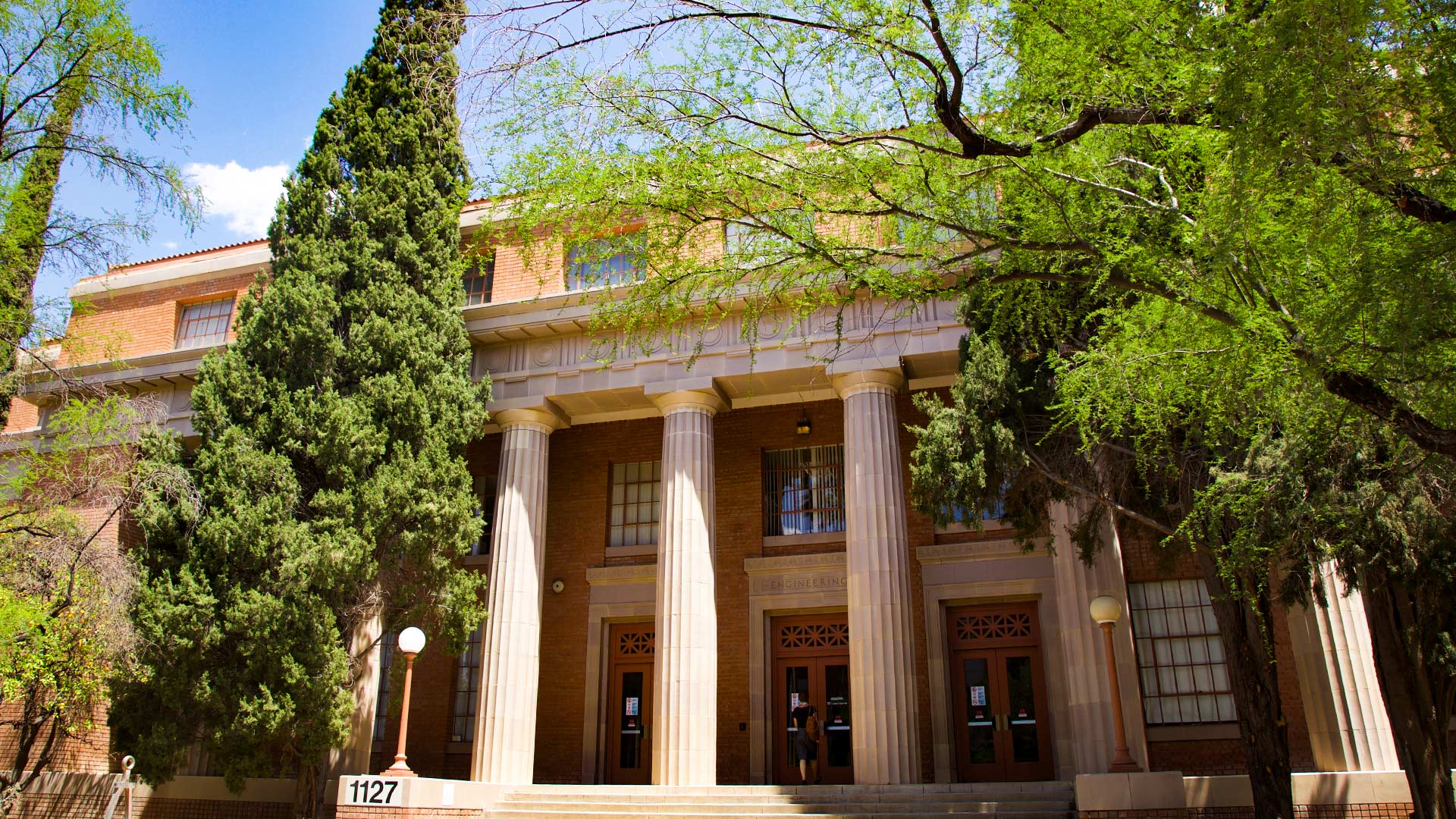 The Engineering Building on the University of Arizona campus.
AZPM
University of Arizona College of Engineering students are receiving a semester-end spotlight Monday. The annual "Design Day" brings them together to present hundreds of creative projects they've researched and developed for months.

Some of the designs will be examined by a panel of judges from the University's corporate partners, including Microsoft and Raytheon Missile Systems.

UA engineering professor Ara Arabyan says the judges want to see projects that have potential for development by their companies.
"When you look overall, they're looking for: No. 1: some innovation, and No. 2: execution, good execution," he said.
The students are competing for a wide array of prizes. Projects range from self-cleaning garbage bins to a mobile system to cool rocket fuel.

Design Day opens to the public Monday morning at 11 inside the Arizona Student Memorial Union, and outdoors on the UA mall.