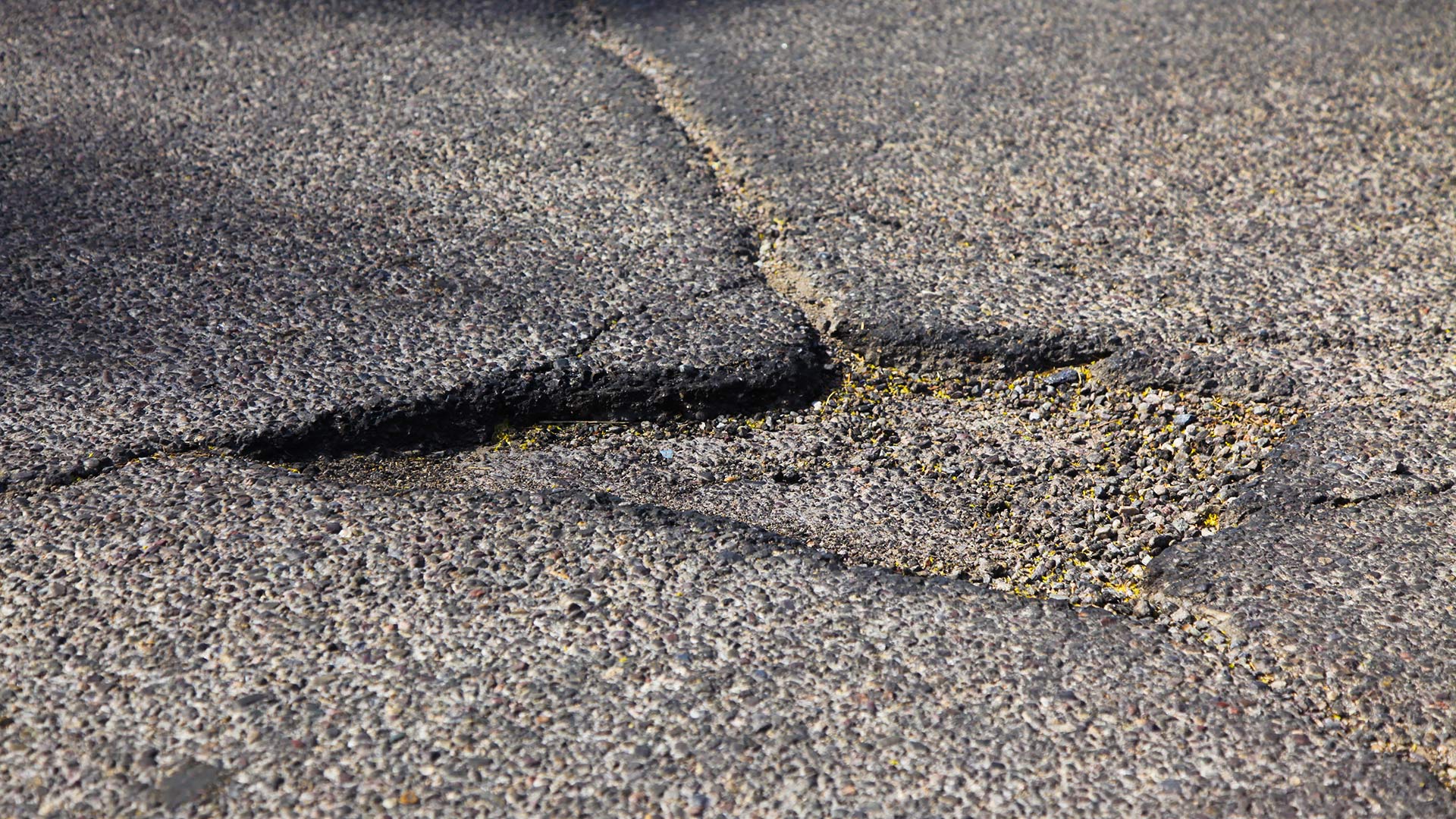 A pothole on a Tucson street.
Nick O'Gara, AZPM
The Pima County Board of Supervisors will begin debate on drafts of a resolution and an ordinance that would put in place a half-cent sales tax to fund road repairs for the next 10 years.
A memo sent to the board by County Administrator Chuck Huckelberry contains details, including draft legislation, estimates on funds and a timetable for votes.
The tax would raise an estimated $910 million over the decade it would be in place.
That money would go into the road repair fund, where it would be distributed to the county and other local municipalities specifically for use on road repairs or to pay down debt and financing associated with road work.
The Regional Transportation Authority would have oversight of the funds and would be responsible for annual audits.
The supervisors have been discussing the subject for months. The debate will now shift to the drafts prepared by county staff.
Passing of the sales tax would also roll back a recently instated 25-cent property tax that funds road repair efforts.
A May 15 board meeting will include public hearings on the proposed tax. A final vote is expected at the board's June 19 meeting.