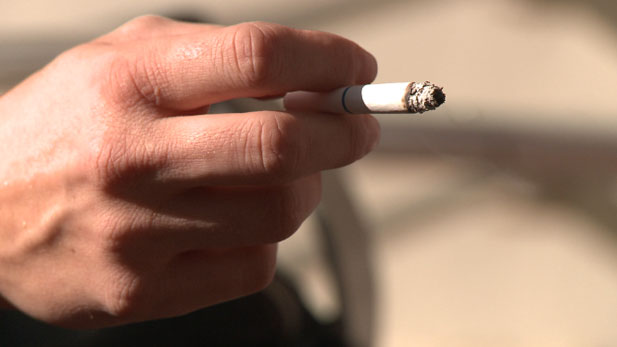 AZPM
A poll of registered voters in Arizona has found that 53 percent of the 600 people surveyed support raising the legal age to purchase tobacco products from 18 to 21.
The proposal showed popularity among all political parties in Arizona, according to Noah Rudnick, a data analyst with OH Predictive Insights, a Phoenix-based polling company.
"You see a lot of these issues become polarized based on party line, but this was sort of a break from that," Rudnick said.
The survey compared the likely support for raising the tobacco purchase age by candidate's support for Arizona's U.S. Senate race in November.
It compared Republican primary leaders Kelli Ward and Martha McSally, competing against Democratic candidate Kyrsten Sinema.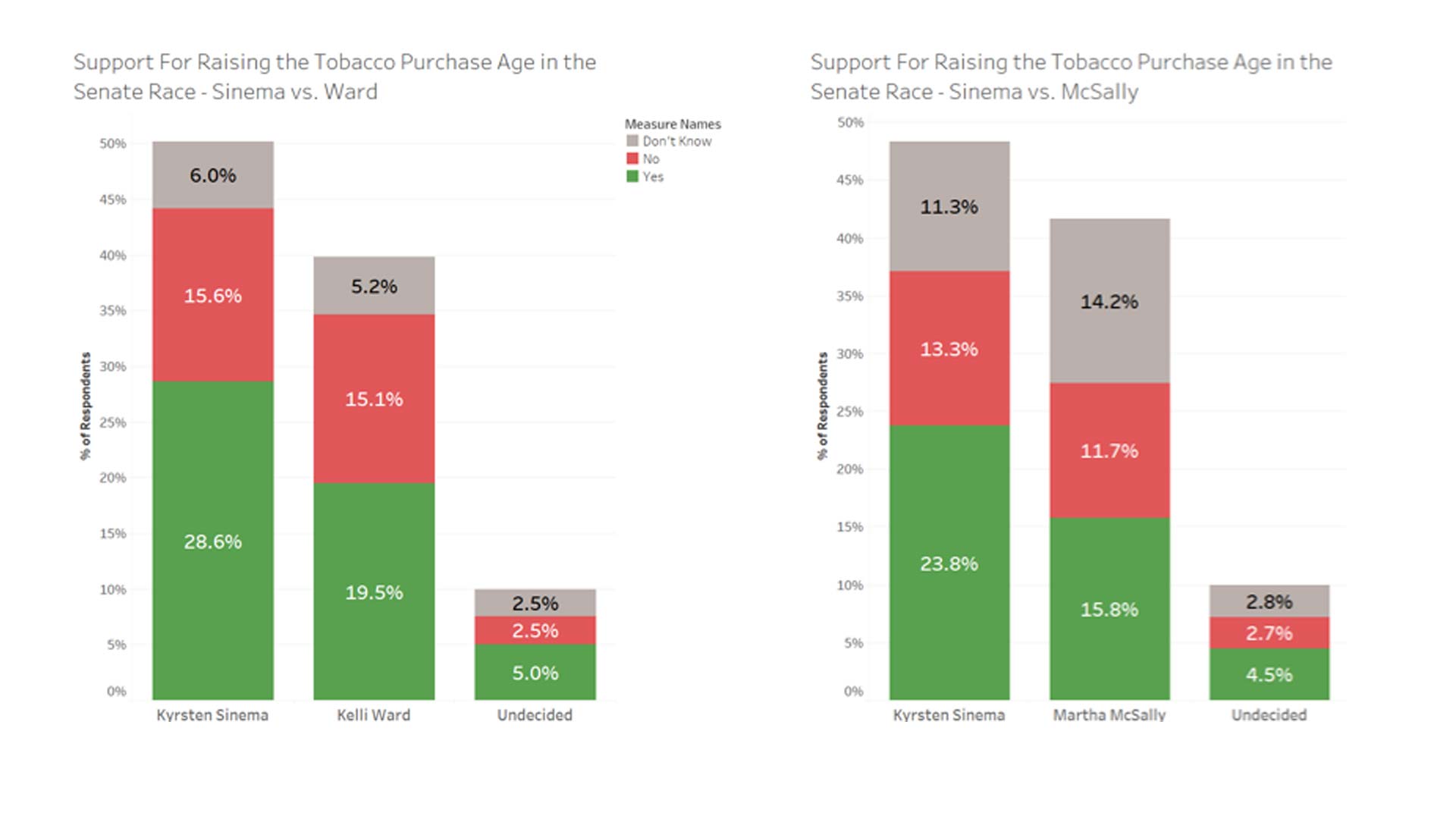 VIEW LARGER Support for raising the tobacco purchase age in the Arizona U.S. Senate race, comparing Democrat Kysten Sinema and Republican Kelli Ward.

Courtesy of OH Predictive Insights
Rudnick says this could affect Arizona's already close U.S. Senate race, coming down to undecided voters, half of whom back the proposal. He says candidates could use the issue to distinguish themselves.
"This is a good way to win over those who have not yet settled on a candidate," Rudnick said.
The automated poll was based on a sample of 600 registered Republicans, Democrats and independents.
The support spanned political parties and age groups, according to Rudnick, who says 62 percent of 18- to 32-year-olds surveyed were in support.
The research was gathered over a two-day phone survey via landlines and cell phones in early April.
The margin of error was plus or minus 4 percent.