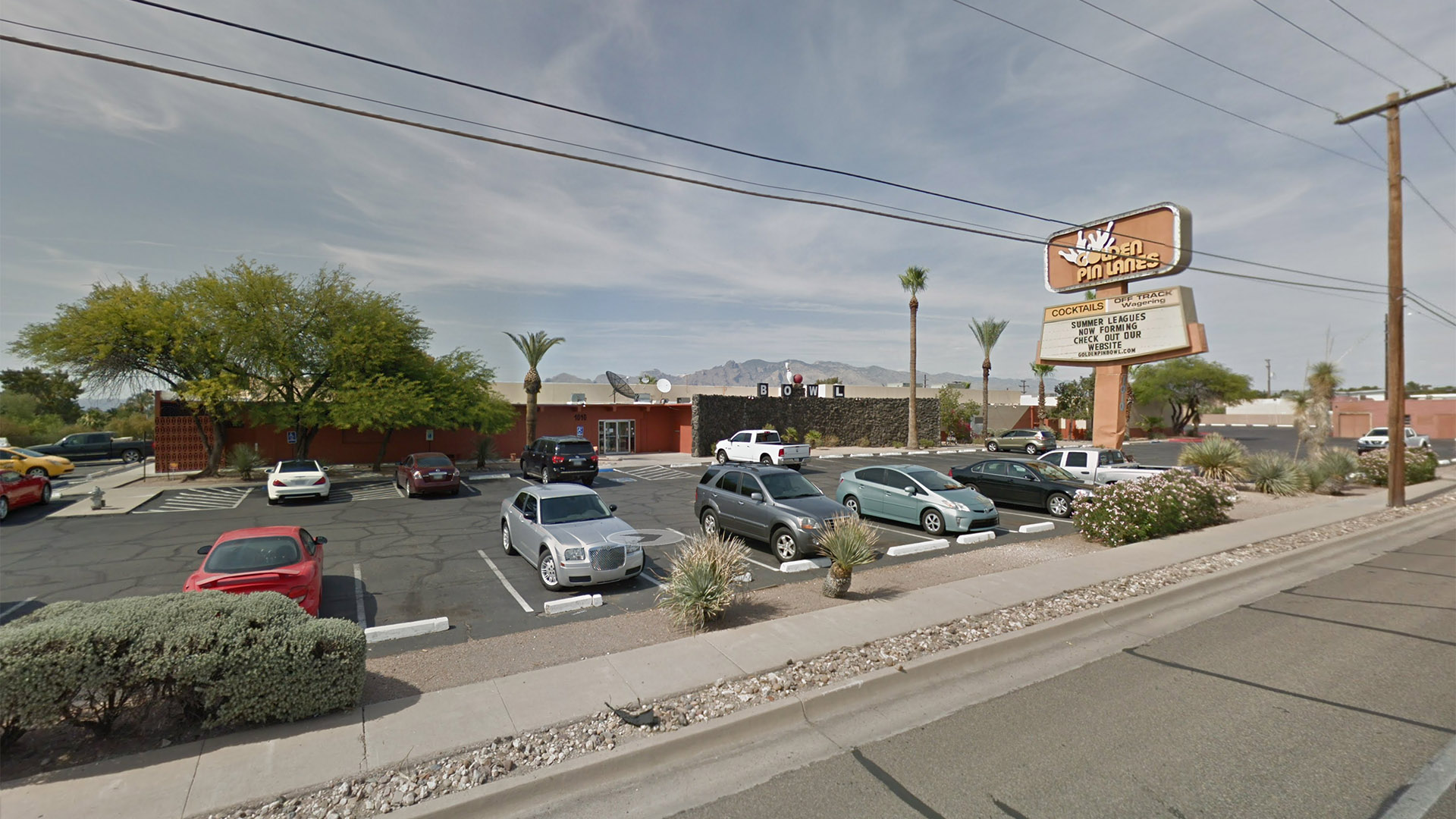 Google Street View
Pima County Administrator Chuck Huckelberry has recommended that the county purchase a bowling alley on Miracle Mile and turn it into a building dubbed the Northwest Pima County Health and Community Services Center.
In a memo to members of the Pima County Board of Supervisors, Huckelberry outlines the rationale for buying Golden Pin Lanes at 1010 West Miracle Mile, renovating the building and using it to house a variety of departments in need of space on Tucson's northwest side.
"Golden Pin has been on the market. We looked at it, and it will meet our service needs," he said. "We would be consolidating about six or seven different county agencies or departments in the building."
Those agencies are currently housed in buildings leased by the county. The money saved by not renewing those leases would pay off the purchase and renovations in about 10 years, according to Huckelberry.
"Over the last few years we've paid in excess of $9 million in lease payments, and so we felt it was probably more prudent to buy a facility, remodel it and then have actual ownership."
Agencies that would make use of space in the facility would include the Pima County Health Department, juvenile and adult probation programs and Community Services, Employment and Training.
The memo said county staff and the owner have worked out a sale price of $2.85 million for the 50,000 square foot building and 4.67 acres.
Huckelberry said an additional $4 million would need to be spent on renovations.