Saying it was a "great privilege" to serve as Tucson's mayor, Bob Walkup announced Tuesday he would not seek a 4th term in office.
Walkup, mayor since 1999, announced his decision not long into his annual state of the city address. In his prepared remarks, he said he and his wife, Beth, needed to take care of their families and each other.
Walkup's address did include his vision for the city. He said Tucson has resisted a "grow at all costs" mentality, not aspiring to be another Phoenix. But, he said, Tucson must acknowledge that it is a global city.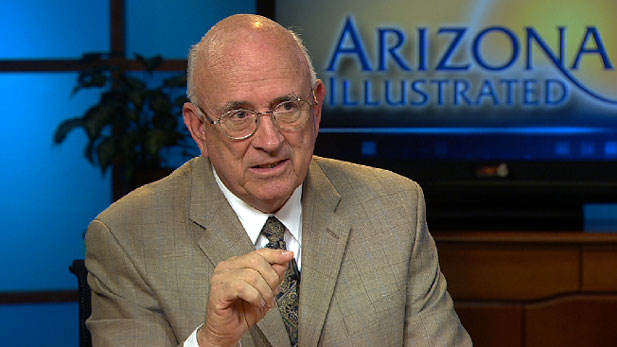 Tucson Mayor Bob Walkup says he won't run for another term.
Steve Kozachik, a city councilman who represents Ward Six, says the time had come for Walkup to leave office. He also praised the mayor for his service.
Kozachik cautions that Tucson's next mayor will have to confront ongoing budget problems. So far, two candidates have announced their interest in the job. Republican Shaun McClusky is running for the GOP nomination, and attorney Jonathan Rothschild is seeking the Democratic nomination.
View a transcript of the mayor's state of the city address: View at Google Docs | Download File