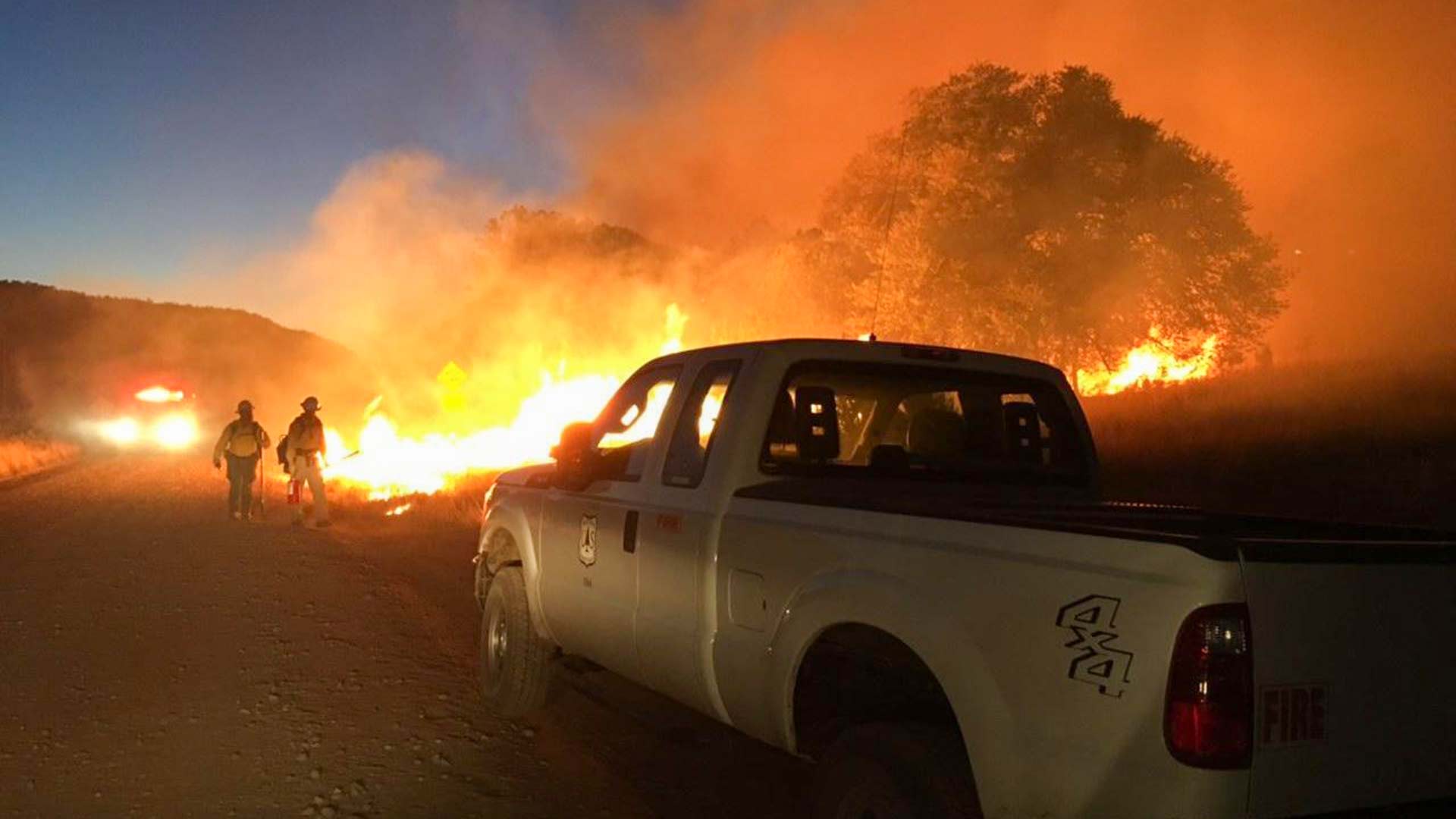 Crews fighting the Pinery Fire, southeast of Willcox, May 12.
Sean Cox, U.S. Forest Service
A wildfire that started over the weekend about 30 miles southeast of Willcox is holding at about 1,200 acres burned, according to Tiffany Davila, a spokesperson for the Arizona Department of Forestry.
The human-caused Pinery Fire began around 1:30 p.m. Saturday on private land and moved its way through the Chiricahua Mountains and onto the Coronado National Forest, Davila said.

"One of the reasons it's not expanding is because it's hung up in those rocky outcroppings on that ridge line, so those rocks in that area are keeping the fire from moving," Davila said. "It is kind of containing it from that natural boundary."
She says nearly 300 firefighters are working on it and expect to be able to keep the Pinery Fire contained to avoid full evacuation.
Follow Brandon Mejia on Twitter or contact him via email at BMejia@azpm.org.