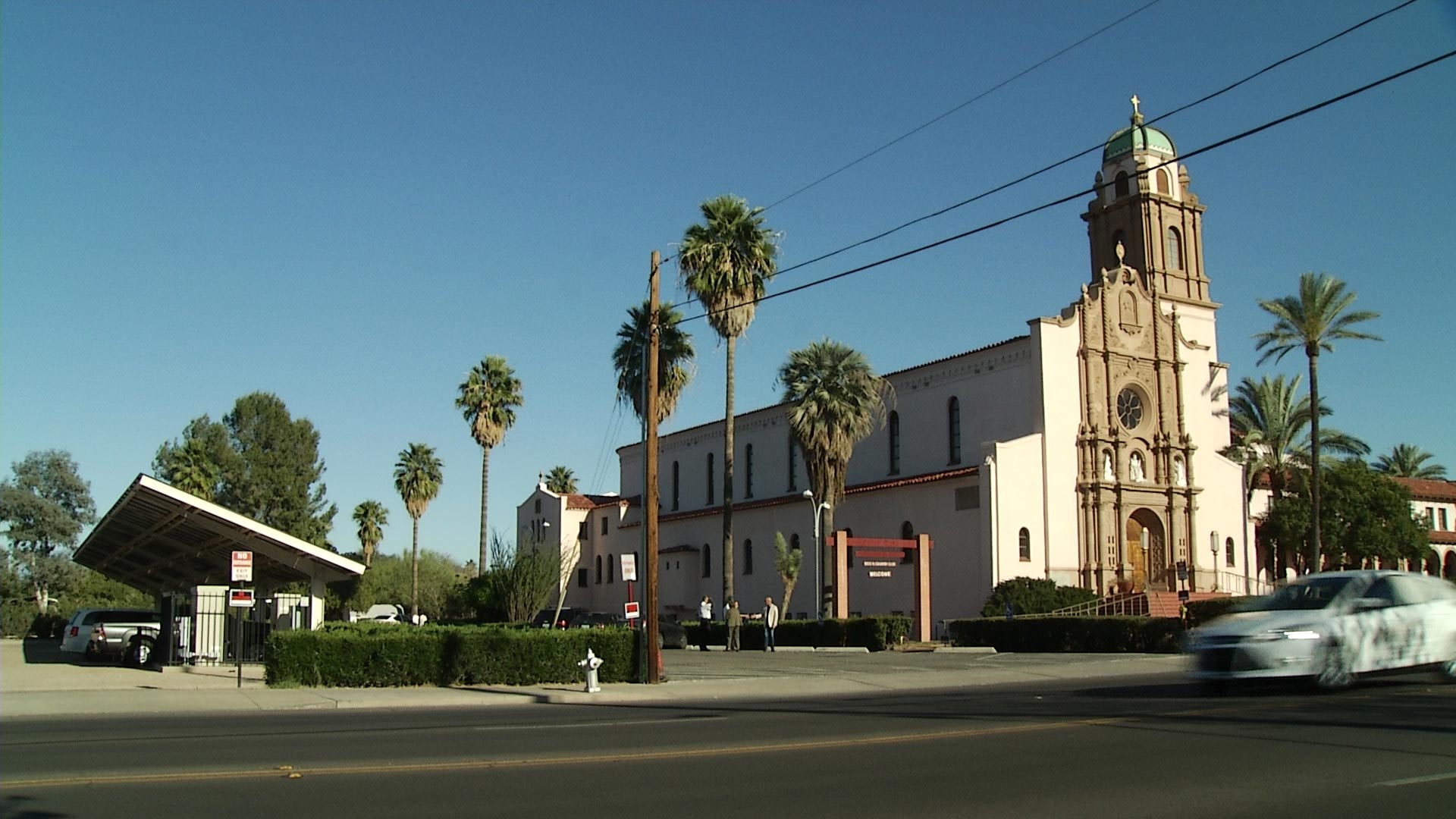 St. Benedictine Monastery located at 800 N Country Club Rd, Tucson, AZ 85716
AZPM Staff
The Tucson City Council will seek to protect a Benedictine Monastery by placing a historic landmark designation on the building.
The monastery was sold in late 2017 to a local developer who has since proposed building seven-story apartment buildings on the 6.5 acres surrounding it.
"We will continue to have conversations with the property owner about appropriate design around it," said Councilmember Steve Kozachik, whose district includes the monastery. "This simply reframes the conversation so that demolition is not the subtext of that discussion."
Kozachik asked that the council consider the designation as a way of preserving the building.
"For somebody to come in and try and make the case that there is no viable economic use of this building is just foolishness because this is a huge building in very good condition," he said. "You could fit five tenants in there and they wouldn't bump into each other."
City attorney Mike Rankin said the designation would provide protections for the building, including limiting the owner's ability to partially or completely demolish it.
Rankin said the designation would take six months or more to complete, and would require a second vote by the City Council at a later date.