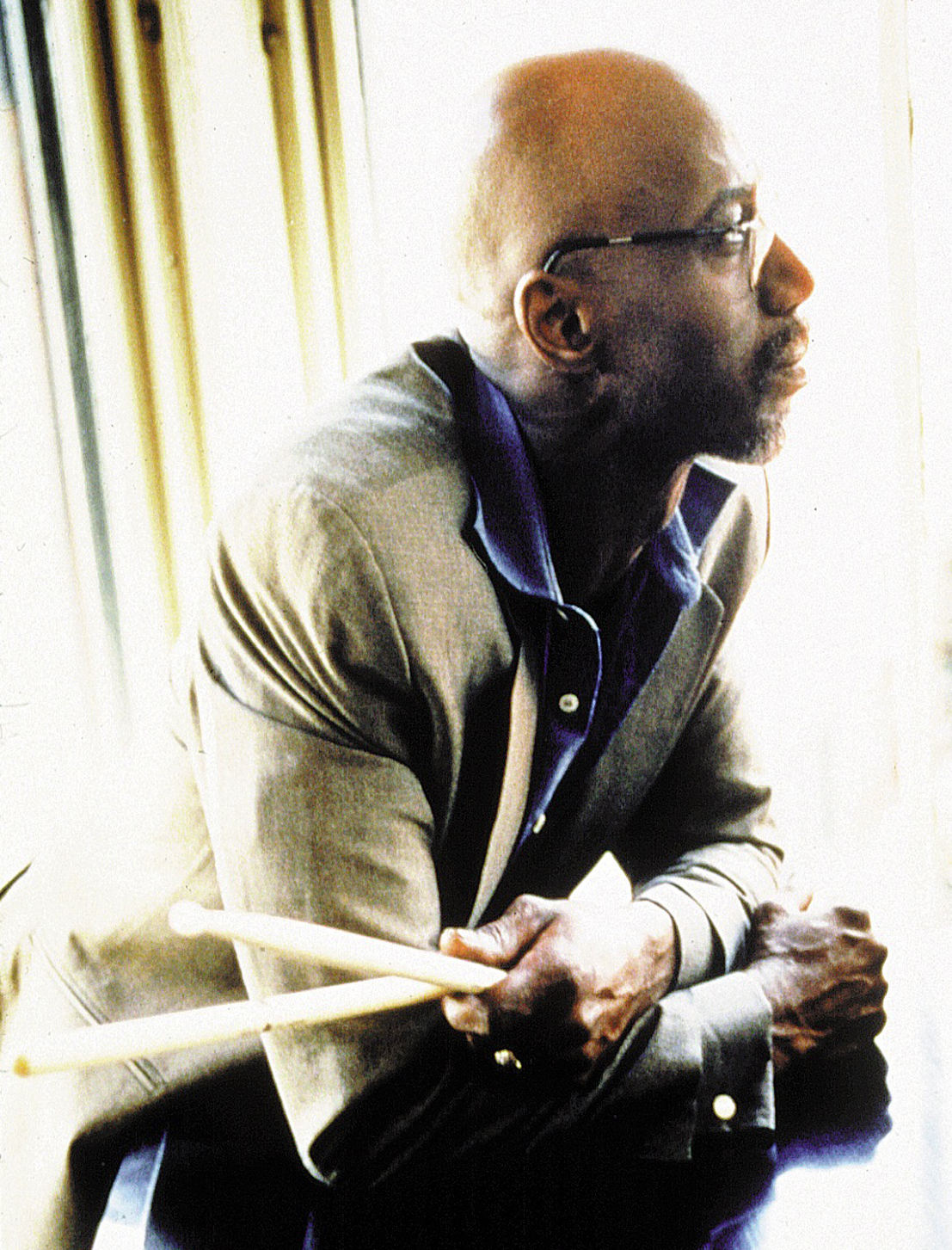 It takes only a minute of talking with T.S. Monk to realize that he is a living library of knowledge, not only about his father's legendary work, but also about the down-to-Earth reality of what jazz music is, and what it says about the men and women who pioneered the art form.
Playing with a ten-musician group, including longtime collaborator Willie Williams on tenor sax and pianist Helen Sung, T.S. Monk will take audiences on a stage-by-stage exploration of his dad's most famous tunes. First as a quartet, then as a sextet, and finally as a dectet that recreates the line-up Thelonious Monk used on his famous Live from Town Hall recording.
The concert also shines the spotlight on the many compositions that Thelonious Monk wrote about his family, melodies like Crepuscule with Nellie, Boo Boo's Birthday, Green Chimneys, and Little Rootie Tootie.
UAPresents welcomes T.S. Monk and MONK on MONK onstage at Centennial Hall on Sunday, March 6th, 2011, at 7 pm.
Listen to the interview:
Here is video of T.S. Monk on drums and vocals, performing a solo version of the controversial Oscar Brown Jr. song Bid 'Em In:
From an unaired segment of the Arizona Spotlight interview with T.S. Monk, here is a story about some of the things that T.S. thinks have gone wrong with jazz education today, using as an example the period when John Coltrane was studying under T.S.'s father, Thelonious Monk:
"John Coltrane was under the mighty fist of Miles Davis and Miles Davis was a puppeteer extraordinaire. That right there tells you that John Coltrane had issues with being himself because he was with Miles long before he was with Thelonious."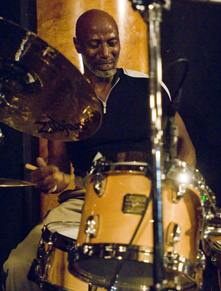 (PHOTO: T.S. Monk)
"I use an example with young ensemble players in high school and college environments often. Say you've got four trumpets sitting there and I will invariably ask the question 'In all of your studying, did anybody ever tell you that you are not supposed to sound like the guy sitting next to you? That the sound coming out of your trumpet is not supposed to be the same as the guy sitting next to you? 98% of the time they say 'no.' Well, that's a philosophical imperative for jazz."
"That's part of the philosophical abyss that jazz has suffered from for many, many years because a lot of the philosophy behind the music was lost because nobody bothered to ask the guys what they were doing. For instance, if you talk about a great many university level curriculums on modern jazz. Well, when they were developing those curriculums, well, Hank Jones was alive. Thelonious Monk was alive. Roy Haynes was alive. Everybody was alive but Charlie Parker, but they never went to those guys."
"So what happened was there was zero emphasis on technique and the philosophy was lost and so you had two generations, two or three generations of jazz musicians between the 60s and the 90s that all sounded the same...to the point where they would have frankly gotten punched in the mouth by the person they were paying tribute to if that person had been alive. Of course, Charlie Parker would be asking, 'Why you playing my stuff? Man, get your own stuff.' That generation was not enamored by you trying to play like them because the philosophy said, don't play like me, play like yourself. I'll play like myself. We'll play together and we've got something new."