A federal grand jury today returned a new indictment against Jared Lee Loughner--that much was expected.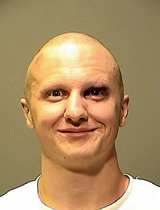 PHOTO: Pima County Sheriff's Department
Alleged gunman Jared Lee Loughner faces federal murder and attempted murder charges.
What was not anticipated is the depth of the indictment. Jared Loughner is now charged with 49 counts in Tucson's Jan. 8 shooting, a significant increase in the number of charges. Earlier, Loughner was charged only for the attempted assassination of Congresswoman Gabrielle Giffords, the murders of Judge John Roll and Gabe Zimmerman, and the wounding of Gifford's staffers Ron Barber and Pam Simon.

Now he is charged with the murder of six people and the wounding of 13 others, the full bodily toll of the northwest Tucson tragedy.

The federal government was able to charge Loughner with the deaths of the non-federal employees and the wounding of the others through a provision in federal law dealing with crimes against people who are "participating in, or enjoying any benefit, service, privilege, program, facility, or activity provided by the United States" because the shooting took place at a Congress on Your Corner event, which is considered an official duty of the Congresswoman's office.
Originally, it was going to be up to the state to bring the additional murder and assault charges against Lougher, but that was not going to happen until after the federal trial was finished.
Read Loughner's new indictment: View at Google Docs | Download File