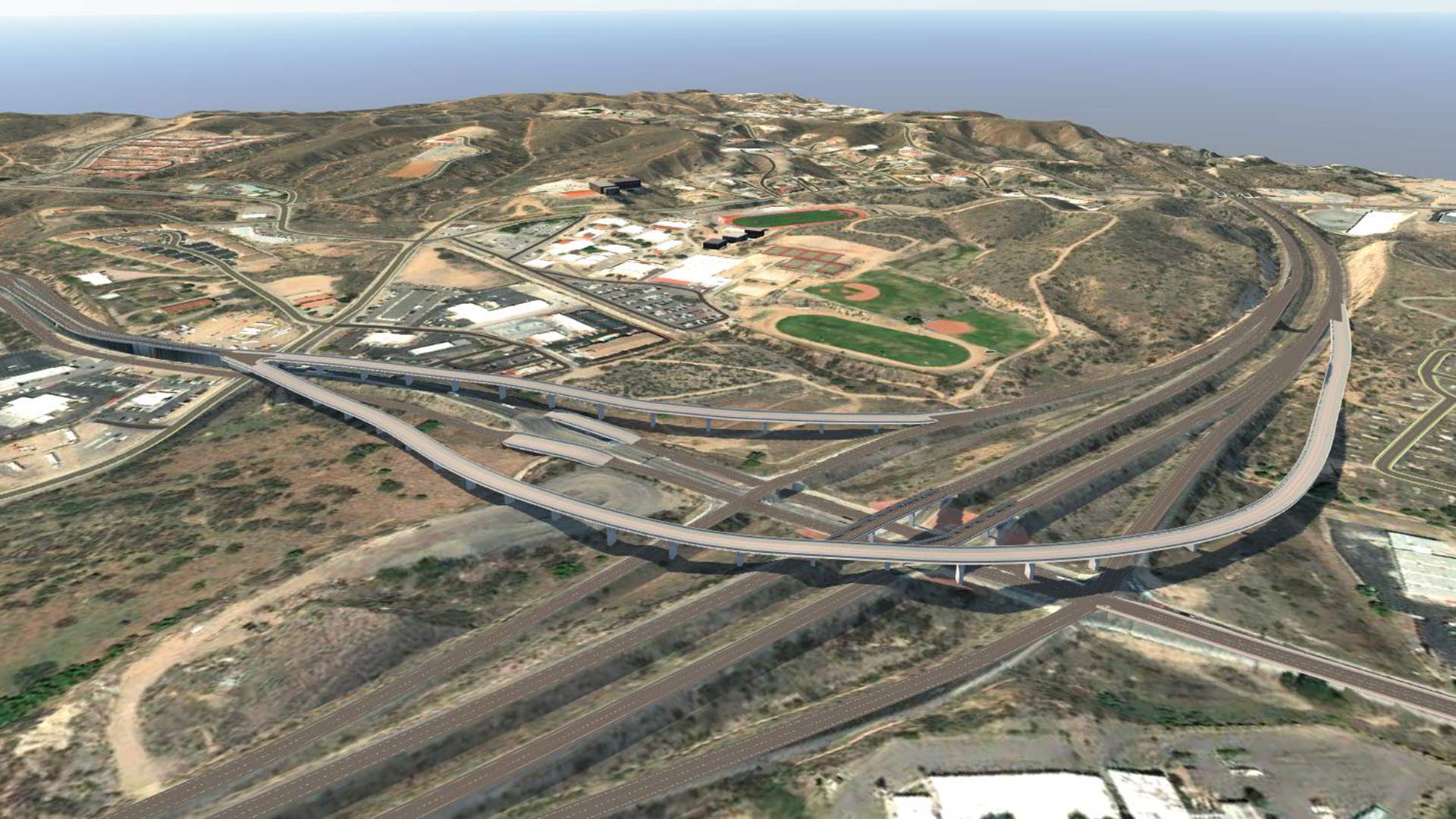 A computer-generated image shows proposed flyover ramps connecting State Route 189 to Interstate 19 near Nogales. The improvements, planned for completion in 2021, will give commercial traffic from the Mariposa Port of Entry easier access to the interstate.
Arizona Department of Transportation
Arizona Gov. Doug Ducey announced funding for a major project to build out the road leading to Arizona's largest shipping port of entry at the Mexican border.
The governor announced the funding of $134 million to build out the highway leading from the Mariposa port of entry out to I-19.
"It's one of the biggest projects ever seen in rural Arizona," said state Department of Transportation Director John Halikowski.
The governor announced the funding during a debrief on border infrastructure at the Arizona-Mexico Commission summit in Tucson.
The road connects to the large shipping port 2,000 to 5,000 trucks a day that share the road with locals, businesses and high school students.
"Not only that, it's also an efficient part to get those trucks straight from the port of entry straight to their distributorships so that product can get shipped out, " said Jaime Chamberlain, president of J-C Distributing in Nogales.
He and other local business leaders have been trying to upgrade the route for nearly a decade.