Local residents are ecstatic about the addition of 187 acres to the existing 700-acre Sweewater Preserve northwest of Tucson.
The 700-acre Sweetwater Preserve, established in 2004, is about to supersized. It's getting an additional 187 acres, thanks to the drop in real estate prices and a decision by the Pima County Board of Supervisors.
They jumped on the opportunity to buy the property for $1,605,000, which is about $8,500 an acre--a much better price than they could have hoped for during the real estate boom a few years ago.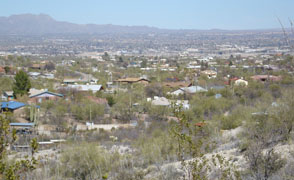 The property that's being added to the preserve may have been used to build dozens of new homes like the ones in surrounding desert areas.
Diana Durazo works for the Pima County administrators office and assisted in the transaction. She says dozens of houses could have been built on the land.
"This property was actually slated to be developed. It actually has an approved plat, it had an access road dedicated to it, it had everything ready to go," says Durazo. "It didn't happen and so it was our opportunity to acquire it and make it a part of the Sweetwater Preserve."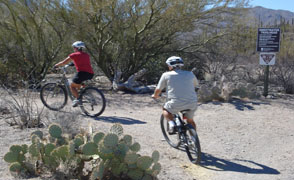 The Sweetwater Preserve is being used for multiple purposes including bicycling, hiking and birdwatching.
And local residents and members of the Tucson Mountains Association are elated. They say the whole preserve provides a vital wildlife corridor and is home to Sonoran Desert plants and animals that ought to be protected.
"It's a beautiful, beautiful piece of land, a wonderful addition to the open space in Pima County," says Ed Verburg, president of the association.
Supporters say the purchase and addition to the preserve is part of a larger vision for Pima County as part of the Sonoran Desert Conservation plan, and will be enjoyed by future generations who want to take advantage of Tucson's nearby great outdoors.
The Pima County Board of Supervisors recently approved the purchase of 187 acres which will be added to the existing 700-acre Sweetwater Preserve. (VIDEO: AZPM)