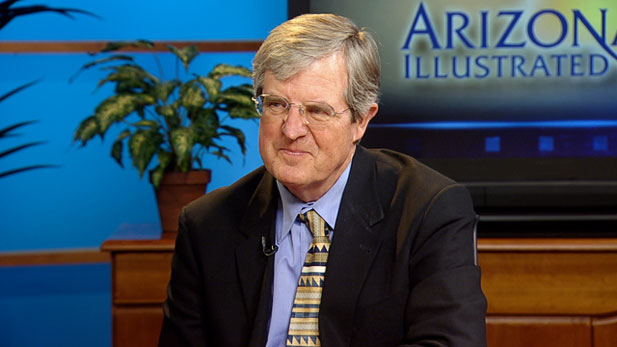 PHOTO: AZPM
Chuck Huckelberry, Pima County Administrator, talks about past and future progress in preserving the region's open spaces.
Voters approved the Sonoran Desert Conservation Plan with the intent of preserving open spaces. The county presides over the administration of that acreage and county manager Chuck Huckleberry talks about its past and future progress.

He also addresses the ongoing dispute with the town of Marana over the ownership and administration of the wastewater system. Marana's initial legal attempts failed, but the town has found sympathy at the state capitol to craft a bill that gives partial ownership of the facility to Marana.