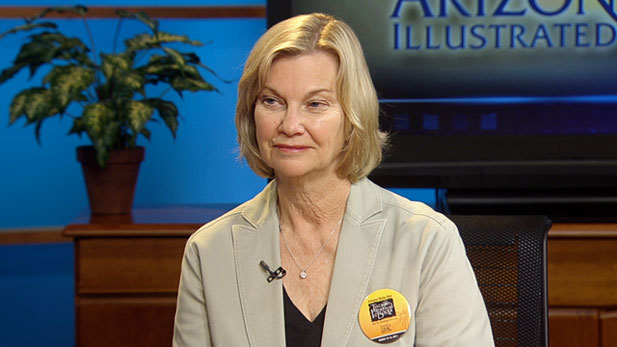 PHOTO: AZPM
Brenda Viner, co-founder of the Tucson Festival of Books, joins the studio.
Tucson's annual Festival of Books, a celebration of reading and literacy, has become a premiere event at the University of Arizona. The event is now in its third year, and co-founder and organizer Brenda Viner says it will feature 400 authors who will participate in readings, panel discussions and workshops.

Attendees to the free event will encounter hundreds of vendors, local food and entertainment, she says. Organizers expect 80,000 visitors during the two-day event, with all proceeds to address literacy in the community.
Events take place Saturday and Sunday March 12-13, 2011 from 9:30 AM to 5:30 PM. Parking and admission are free.