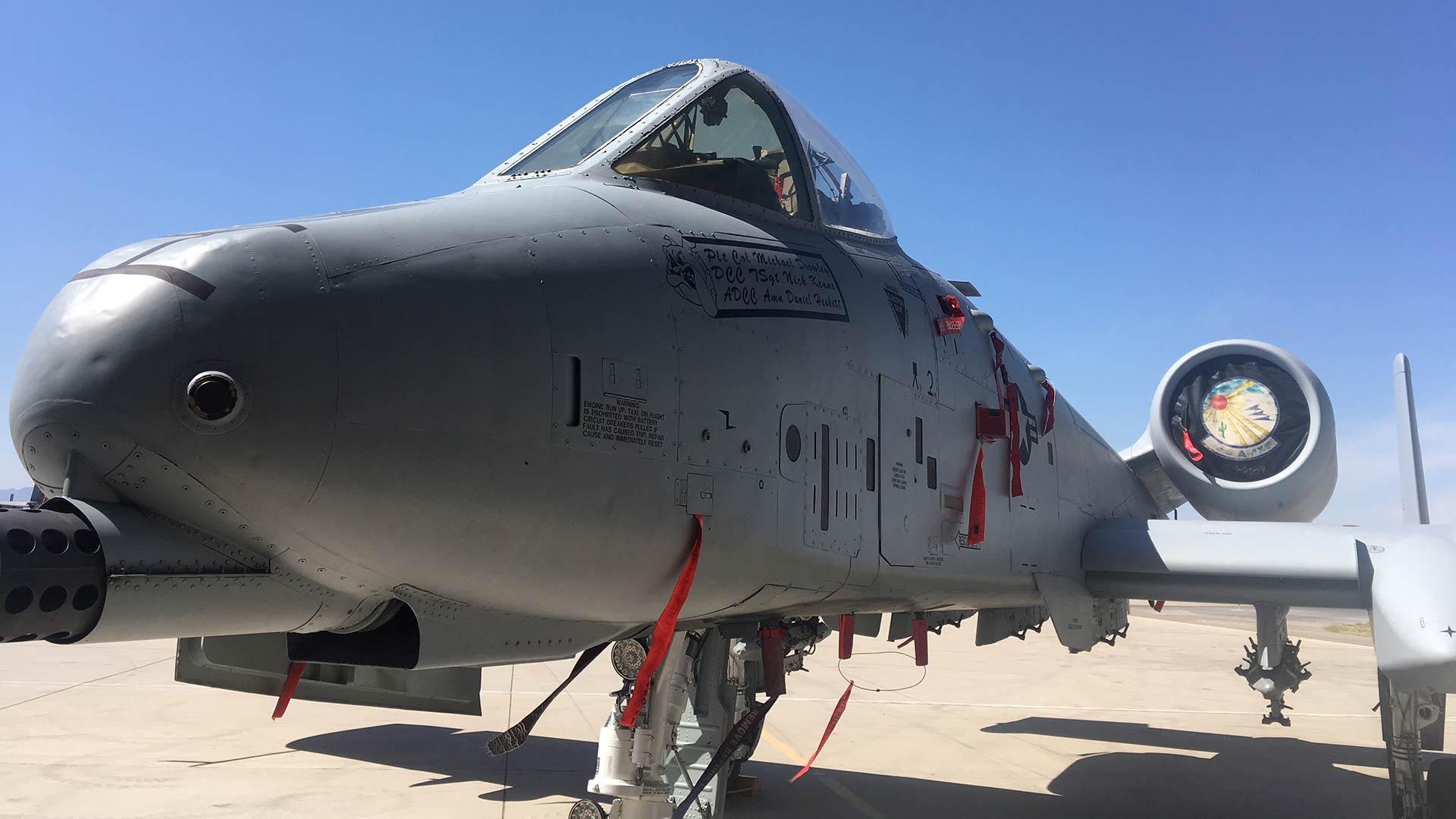 An A-10 assigned to the 355th Fighter Wing commander at Davis-Monthan Air Force Base, June 29, 2018.
Christopher Conover/AZPM
In 2000, Michael Drowley was a captain in the Air Force and newly married. His first assignment with his wife was to come to Davis-Monthan Air Force Base in Tucson to learn to fly the A-10. During the Drowley's time in Tucson, there oldest son was born.
Now, 18 years later and holding the rank of colonel, Drowley is back as the Commander of the 355th Fighter Wing at Davis-Monthan.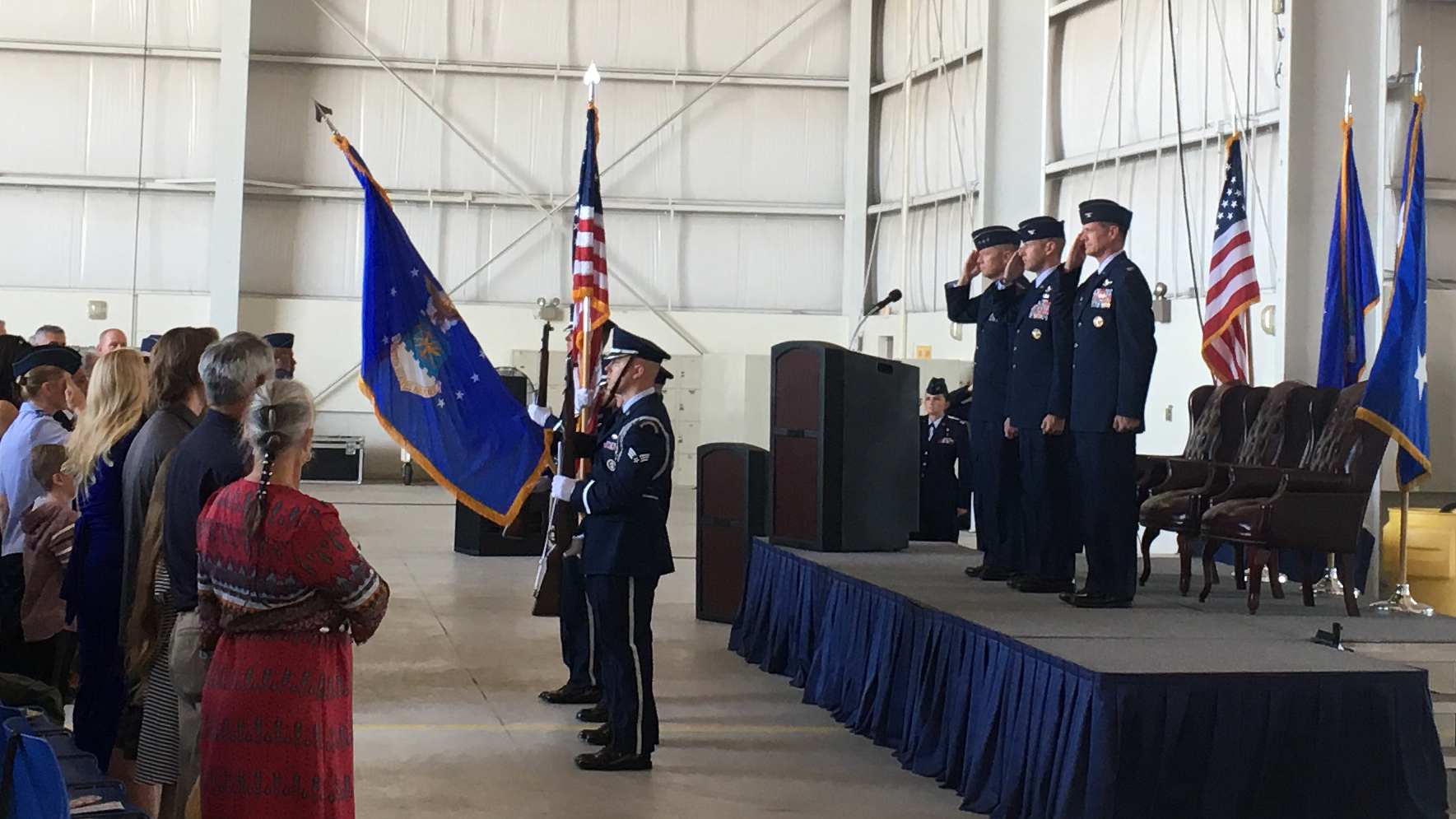 VIEW LARGER Change of Command ceremony at Davis-Monthan Air Force Base. Pictured left to right: Lt. General Mark Kelly, Colonel Scott Campbell, Colonel Michael Drowley. June 29, 2018
Drowley took command of the unit and the base during a change of command ceremony Friday morning.
He said the partnership between the base and the community is what makes Davis-Monthan strong.
"I'm really looking forward to learn, to experience, to help grow those bonds and make them even stronger," said Drowley.
He also said he is looking forward to taking his three children Saguaro National Park and other sights he remembers visiting during his last deployment here.
Departing base commander, Col. Scott Campbell, will become the Vice Commandant of Cadets at the U.S. Air Force Academy in Colorado Springs.