The multi-part series Copper at the Crossroads takes a closer look at copper mining in Arizona. In part one of the series, Arizona Public Media reporter Mark Duggan examines the history of copper mining in Arizona and considers both sides of the debate over mining. Industry boosters say increasing copper production will help the state's economy and create jobs. Others say the creation of mining jobs will be temporary, but the negative effects of mining on the environment will be permanent.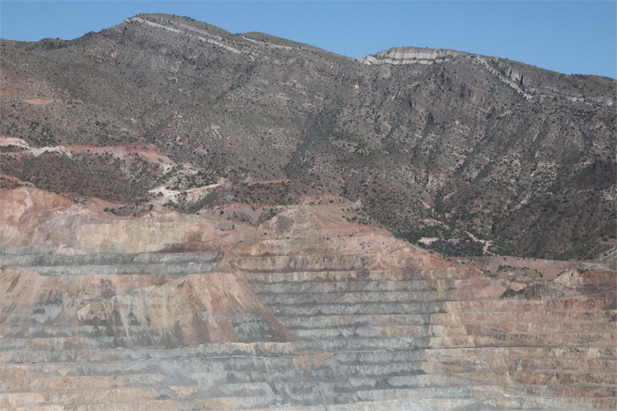 The terraced slopes of the open pit at the Asarco-owned Ray Mine Complex, north of Tucson. (PHOTO: Mark Duggan)
Arizona has been a leading copper-producing state for over a century. Several large mines were already in operation by 1900, and by the time Arizona achieved statehood in 1912, it led the nation in copper production.
The copper market has gone boom and bust many times in the years since, even as the world-wide demand for copper has exploded, fueled especially by the metal's use in computers and other tools of today's electronic age.
Dr. Madan Singh, the former director of Arizona's Department of Mines and Mineral Resources, says the state is blessed to have such a rich supply of the mineral within its borders. He says increasing production in Arizona will help the state's ailing economy. But Roger Featherstone, with the Arizona Mining Reform Coalition, argues that focusing on jobs is shortsighted. He says the industry has a history of leaving behind long-term impacts on the environment:
Hear part one of the series:
Next in the series Copper at the Crossroads, we'll hear from both supporters and opponents of the proposed Rosemont mine southeast of Tucson. We'll also meet a man who spent four decades working in an underground copper mine.
Hear each part of the series Copper at the Crossroads, as well as expanded interviews and other resources here.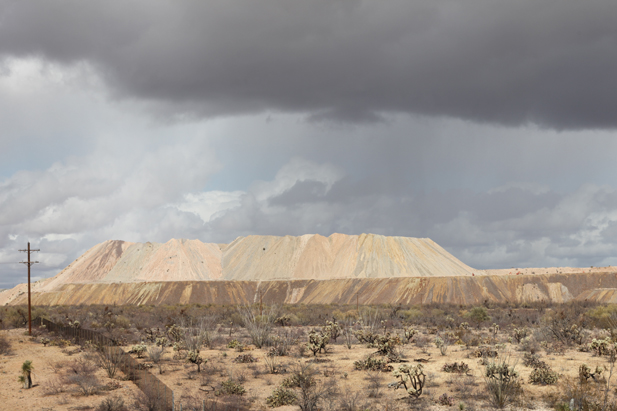 Tailings piles at the Asarco-owned Mission Mine Complex south of Tucson. (PHOTO: Mark Duggan)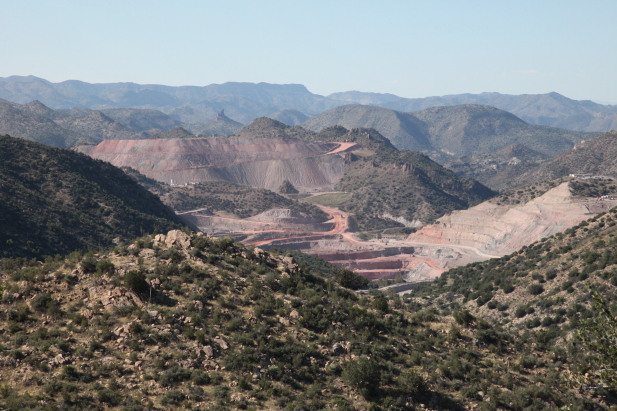 The Pinto Valley Copper Mine, owned by BHP Billiton, between Superior and Globe, AZ. (PHOTO: Mark Duggan)