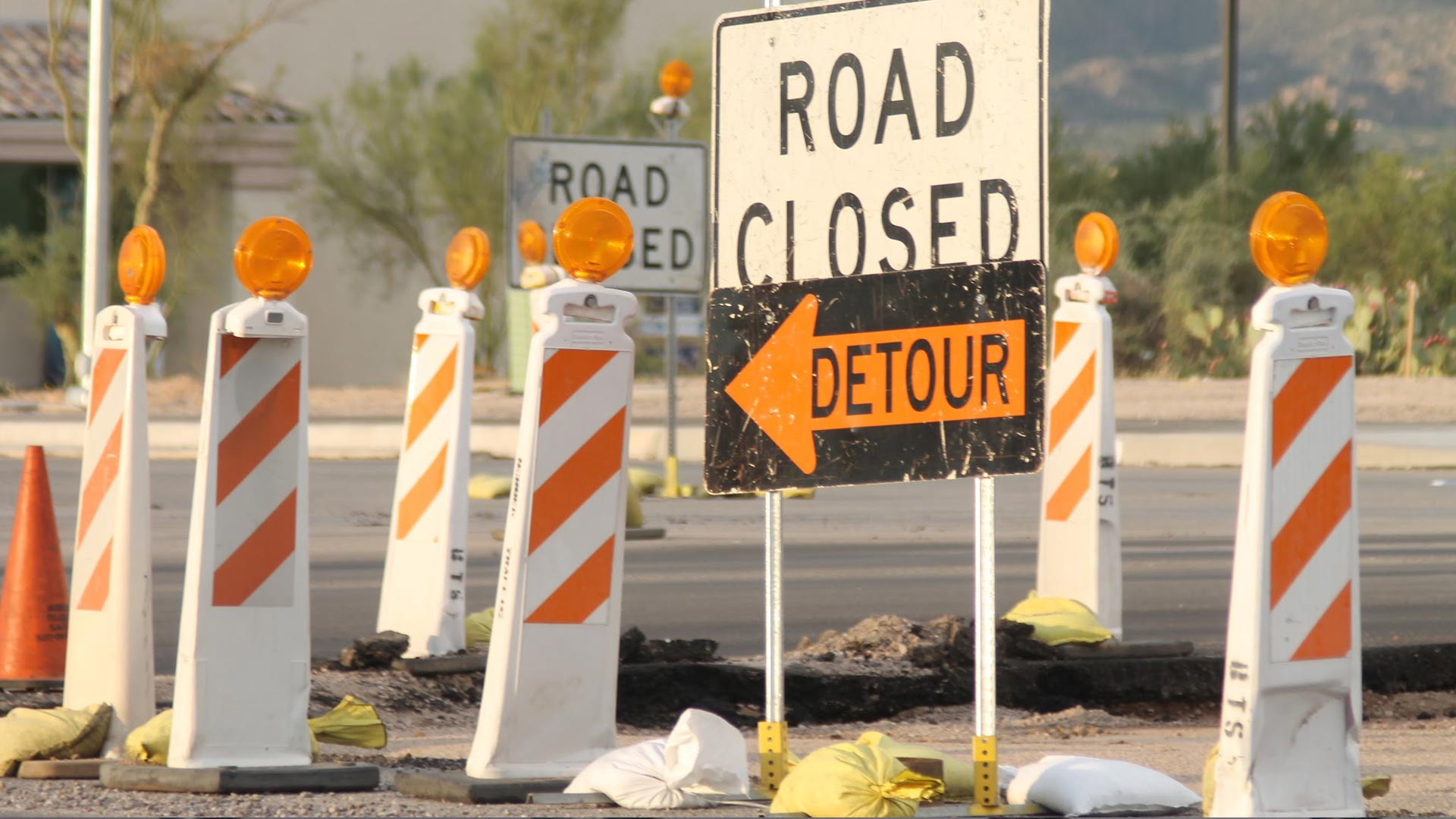 Detour signs at a road construction project.
AZPM Staff
The Goldwater Institute is suing Pinal County over a new sales tax meant to pay for road repairs.
Attorneys at the Goldwater Institute claim the tax on certain sales is illegal because it only applies to items that cost less than $10,000. They say the tax should apply to all items in order to be legal.
In filings with the Arizona Tax Court, Pinal County said the tax is legal. The filings pointed out that voters approved the increase in the tax and knew it only applied to certain purchases.
Pinal County will use the money to pay for road repairs.
The case will be heard Wednesday.