The multi-part series Copper at the Crossroads takes a closer look at copper mining in Arizona. In part one of the series, Arizona Public Media reporter Mark Duggan examined the history of copper mining in Arizona and considers both sides of the debate over mining, including the proposed Rosemont mine south of Tucson. Now, we hear from a man who worked as a miner.

Onofre Tafoya got a job at the San Manuel Mine as a young man. Over the next 25 years, he mined to depths of 25,000 feet. He says it was hard and dangerous work, but he also enjoyed it. The mine also served another role for Tafoya. It gave him, for the first time, the ability to support his family. "Once I got a job at the San Manuel Mine," he says, "my children never went to bed hungry."
Hear an excerpted interview with Mr. Tafoya:
Hear the complete interview with Onofre Tafoya:
Please note that Mr. Tafoya uses adult language at times in the complete interview.
Onofre Tafoya is the author of two books about the San Manuel Mine, Mother Magma and Los Mineros.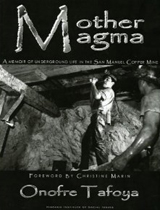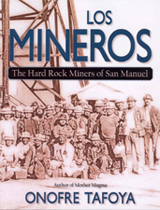 The San Manuel Mine was located near the town of San Manuel, AZ, northeast of Tucson. It began production in 1955, and became the largest underground copper mine in the United States. It employed up to 2,200 people, working in 356 miles of tunnels. It also had its own smelter. Australian mining company BHP Billiton took over operations from Magma Metals in the late 1990's. In 1999, the San Manuel Mine and smelter were closed.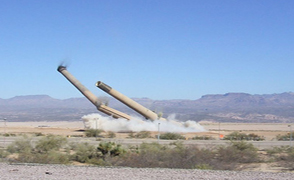 The smelter stacks at the San Manuel Mine come tumbling down in a planned demolition on January 17th, 2007. The 500-foot twin smokestacks, and the mine itself, were idled by new owner BHP Billiton in 1999.

Find the full Copper at the Crossroads series online here.