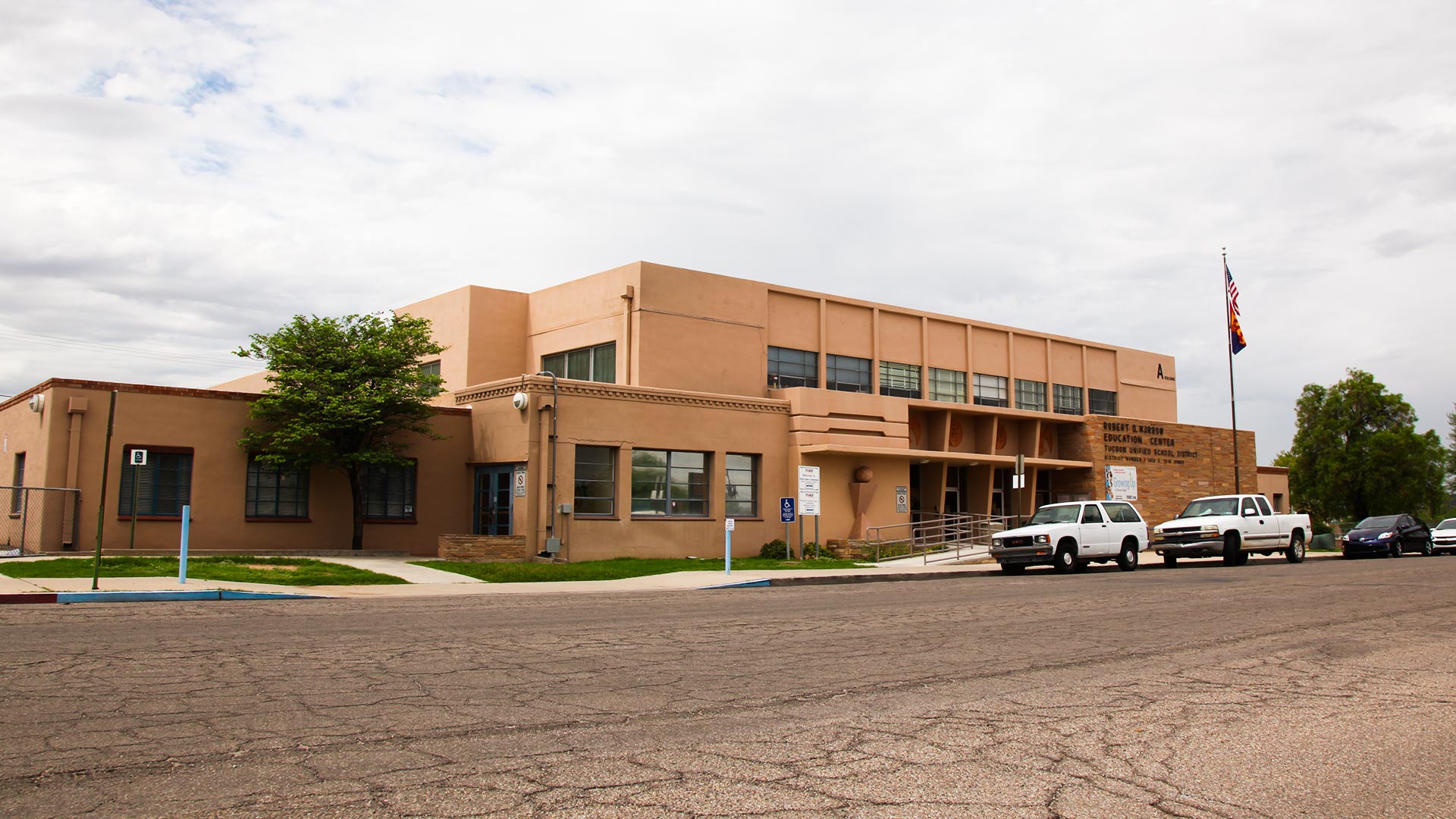 The Tucson Unified School District office, 1010 E. 10th St., Tucson.
Nick O'Gara, AZPM
Tucson's largest school district has finally caught up in notifying its families with the letter grade of their schools, based in large part on students' performance on the AzMERIT standardized test, for the 2016-17 school year.
More than a quarter of TUSD schools received a letter grade of D or F, according to the grades reported to the district by the Arizona Department of Education.
The ADE released preliminary letter grades in August 2017. It wasn't until May 2018 that ADE finalized letter grades for TUSD.
State law ARS-241 gives school districts 45 days to notify residents and homeowners inside the zone of any school that receives a letter grade of D or F. TUSD contacted parents with automated phone calls, held public board meetings and posted the the letter grades on all the schools websites in June.

"[The Arizona Department of Education] said that was not proficient for compliance," Superintendent Gabriel Trujillo said.
The district ended up paying nearly $44,000 for postcards that were sent to residents in TUSD over the past few weeks, according to Trujillo.
The district is working on an online platform where the public can view all school scores for the AzMERIT.
"I would like to get that going this week, I don't want to head into another board meeting where people don't have that information," Trujillo said.

School letter grades for the 2017-18 year have not yet been released.
Switching to the ACT
Last month, the TUSD Governing Board voted to keep the AZMERIT test for K-8 schools but shift all high schools to the ACT, a standardized test used for college admission.
Superintendent Trujillo says that will bring a shift to the curriculum.
"We're going to have to make sure and go back in and do a curriculum audit and a review for ninth grade, certainly the same thing has to happen at 10th to make sure that those are ACT-aligned," Trujillo said.
The Arizona State Board of Education is still working to determine how to incorporate ACT scores into the school letter grade system.
Follow Brandon Mejia on Twitter or contact him via email at BMejia@azpm.org.