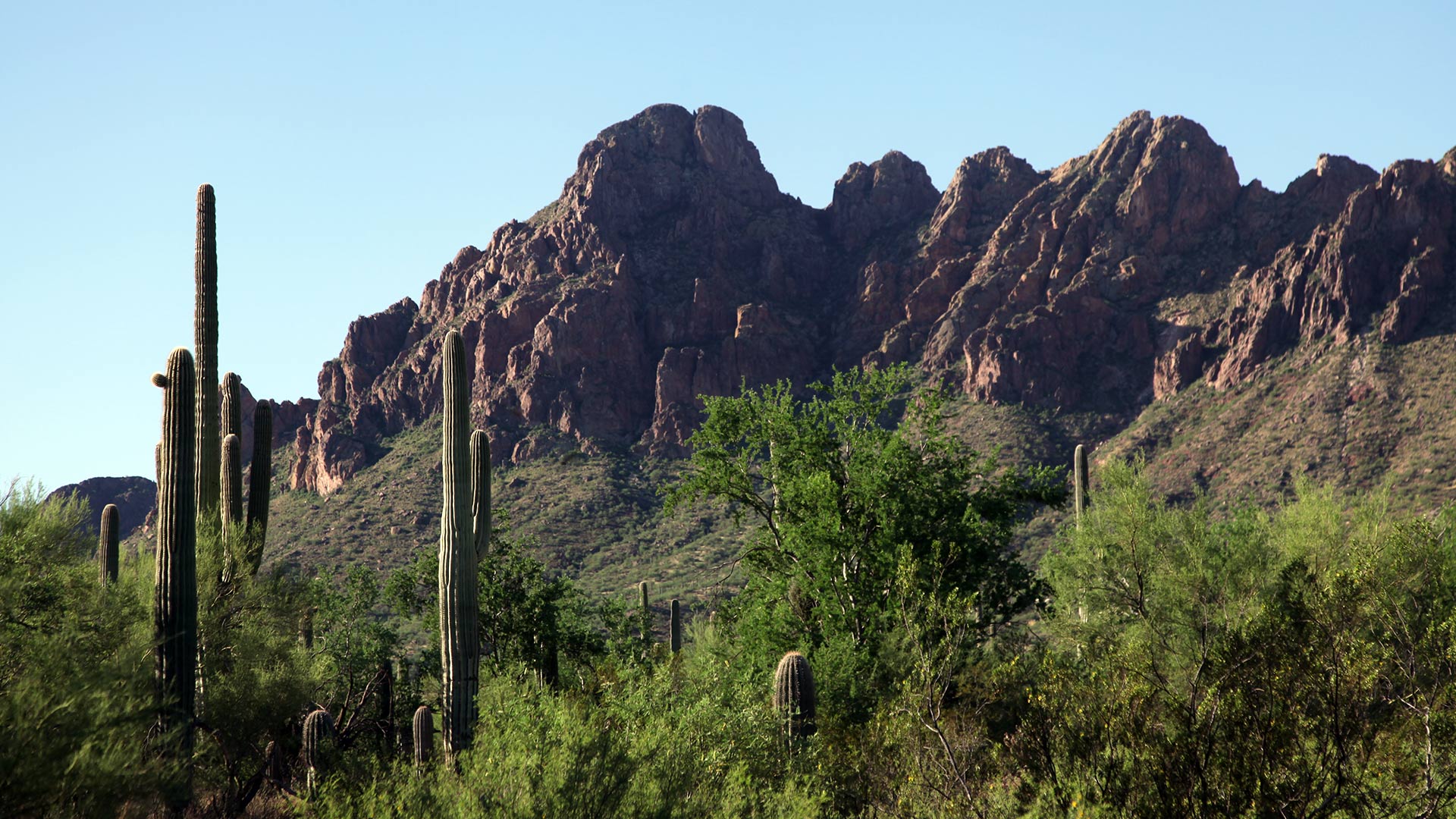 Ragged Top Peak in Ironwood Forest National Monument.
AC Swedbergh, AZPM
An attempt to block funding to the Sonoran Desert's Ironwood Forest National Monument failed to get enough support Wednesday.
The amendment was sponsored by Rep. Paul Gosar, R-Prescott, who took aim at the monument by calling its designation in 2000 a "political land grab" via the Antiquities Act intended to block development and multiple use.
"You couldn't construct something even worse than that," Gosar said on the House floor Wednesday.
Gosar listed potential mining and development projects and decried a recreational shooting ban, characterizing the monument as oversized and unconstitutional.
Opponents of the amendment said revoking funding for the monument's management would effectively pave the way to roll back environmental protections and open it up to extractive industries. Rep. Raúl Grijalva, D-Tucson, opposed the attempt.
"Unfortunately, this amendment views these rare landscapes as commodities, only available for extraction of resources and nothing more. It's kind of a corporate-raider public approach and mentality to our shared public assets and lands," Grijalva said.
The amendment failed 193-220, leaving the monument's federal funding in place.
The Bureau of Land Management describes Ironwood Forest National Monument as 129,000 acres comprising "a significant system of cultural and historical sites covering a 5,000 year period" and home to the eponymous stand of ironwood trees, "one of the richest" in the Sonoran Desert.
In 2017, Ironwood Forest landed on a list of monuments President Donald Trump asked the Interior Department to review, with the ultimate goal of making recommendations for changes to the designations or boundaries.
Gosar joined other Republican lawmakers then to recommend Ironwood Forest's monument status be completely revoked.
Following the review, no recommendations were made for Ironwood Forest.