The multi-part series Copper at the Crossroads takes a closer look at copper mining in Arizona. Throughout the series, Arizona Public Media reporter Mark Duggan examines the history of copper mining in Arizona and considers both sides of the debate over mining, including the proposed Rosemont mine south of Tucson.



The Rosemont mine proposal is currently in the permitting stage, and a key environmental impact statement is due to be released soon. The statement has been delayed several times. When it's released, the public will be able to comment on it for 90 days.
Contributing to the statement's delay is a petition from a Tucson-based environmental group, the Center for Biological Diversity, seeking protection of a rare orchid that lives at the mine site. Coleman's coral root orchid is found in only a handful of locations, including in the northern Santa Rita Mountains.
Tierra Curry, a conservation biologist for the center, explains the petition, and how her group feels the mine could threaten the orchid: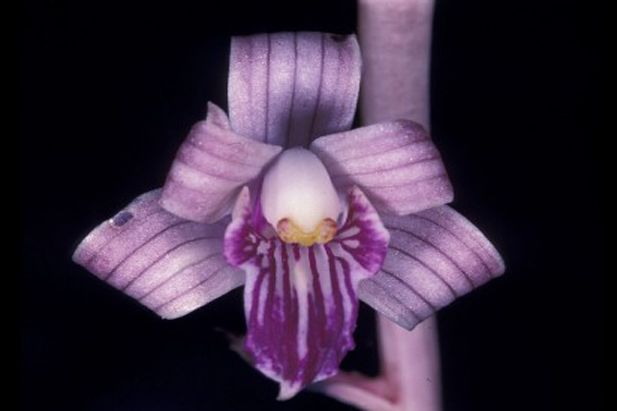 PHOTO: Photo courtesy of Ronald A. Coleman
The rare Coleman's coral root orchid grows in only a handful of places, among them the proposed Rosemont mine site.
Read the Center for Biological Diversity's petition seeking Endangered Species Act Protection for Coleman's coral root: View at Google Docs | Download File
The full Copper at the Crossroads series can be found online here. It includes interviews with Rosemont Copper president Rod Pace and area residents opposed to the mine.