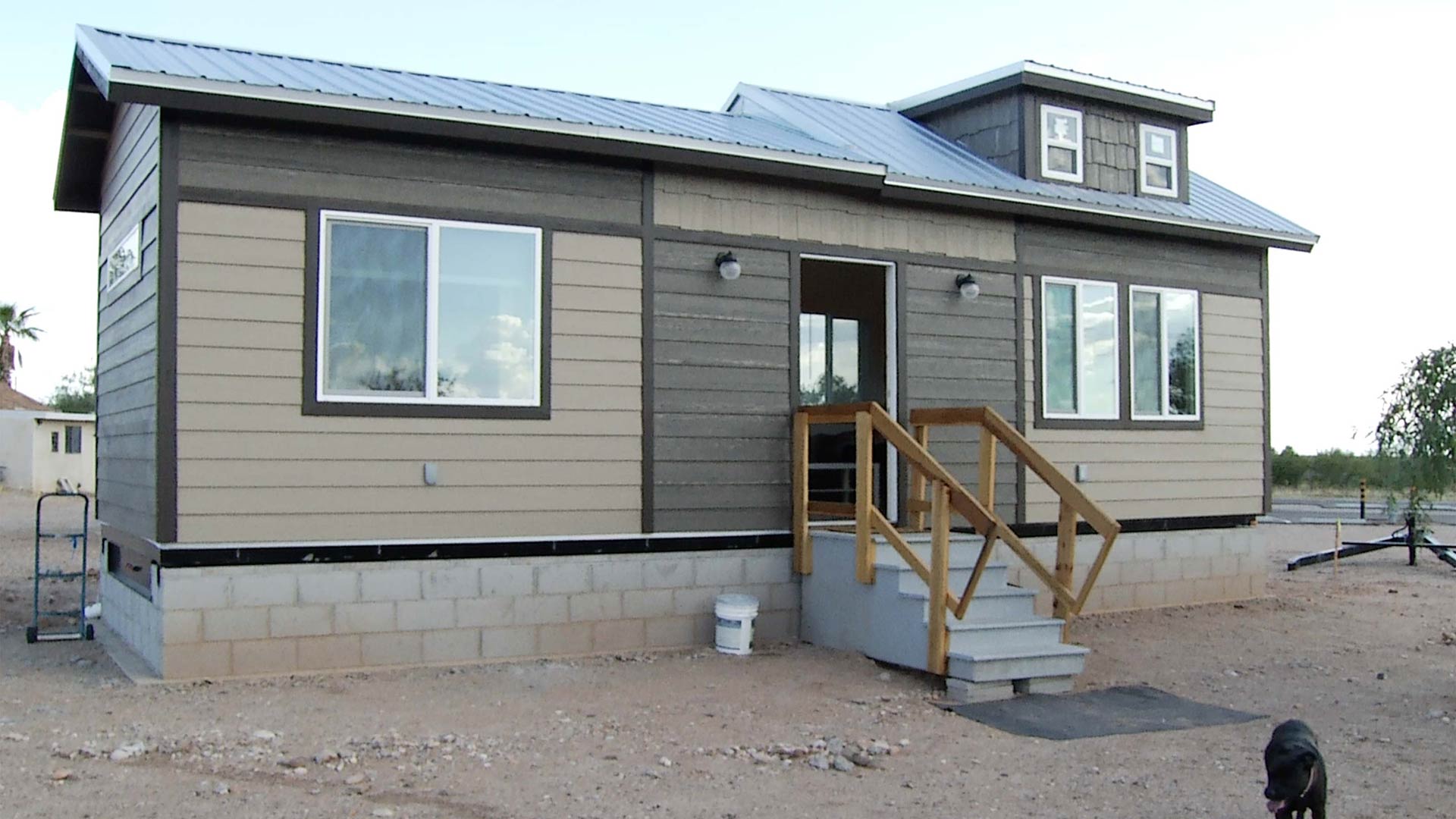 A model tiny house on land purchased by the Vail Unified School District is currently being rented by a teacher, who is waiting to purchase one currently under construction.
AZPM
The Vail Unified School District is trying to recruit and retain more teachers by working with developers to provide affordable housing opportunities for educators in the district. They are the first school district in Arizona to try and accomplish this with tiny homes.

The district owns a 14-acre lot with room for 24 tiny houses. Its is located at 13105 E. Colossal Cave Rd.
The average listing price for a home in Vail is $272,025, according to the Tucson Association of Realtors. John Carruth, associate superintendent for Vail School District, said there are also no apartments in the area.
"Most of our staff, especially our younger staff, live in town, in apartments and then have to travel to Vail," Carruth said. "Not only is the rent they're paying higher, the cost of travel is a factor and they are not in the community with which they work."
The district stretches over 425-square miles. Sydney Scharer used to commute over 20 minutes to get to work every day at Senita Valley Elementary in the Vail district.
She is entering her fifth year as a teacher and, thanks to the Vail School District, she is about to purchase her own tiny house.
"It's affordable. My rent in my apartment was way more expensive. It's close to the district and I like being in the Vail community," Scharer said.

The cost for educators to buy the 400-square-foot homes in the district range from about $60,000 to $70,000, and they offer a renting option, too.
This story was updated July 25 to include the location of the tiny homes lot.
Follow Brandon Mejia on Twitter or contact him via email at BMejia@azpm.org.