The multi-part series Copper at the Crossroads takes a closer look at copper mining in Arizona. Throughout the series, Arizona Public Media reporter Mark Duggan examines the history of copper mining in Arizona and considers both sides of the debate over mining.

Jobs are hard to come by in Superior, Arizona. The downtown is lined with empty storefronts, and a sign in one reads: "Our future is in your hands." The sign refers to a proposal by Resolution Copper Mining LLC to mine a large deposit of copper east of town. The mine's plans call for digging an underground mine at Oak Flat. The company says the mine would create hundreds of jobs and operate for the next 60 years.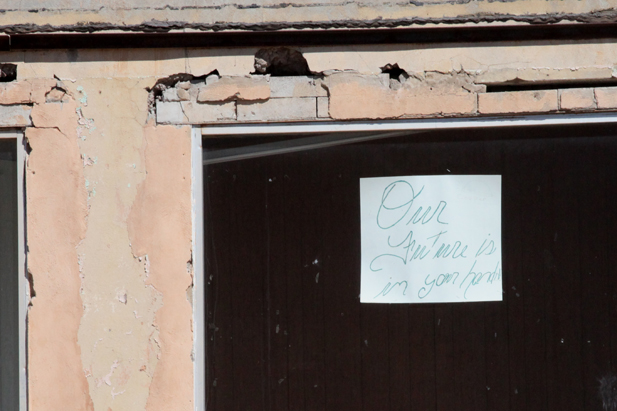 PHOTO: Mark Duggan
Downtown Superior is full of derelict buildings and boarded-up storefronts. A sign in the window of one pleads for the mine's approval.
Environmental groups oppose the plan, contending the mine will affect the water table and harm wildlife. Some Native Americans also call the Oak Flat area sacred. Roger Featherstone, with the Arizona Mining Reform Coalition, explains his organization's position on the Oak Flat proposal:
But Superior Mayor Michael Hing argues that Native American groups only recently started using the Oak Flat area for spiritual purposes. He says the mine will bring much needed jobs to his ailing town: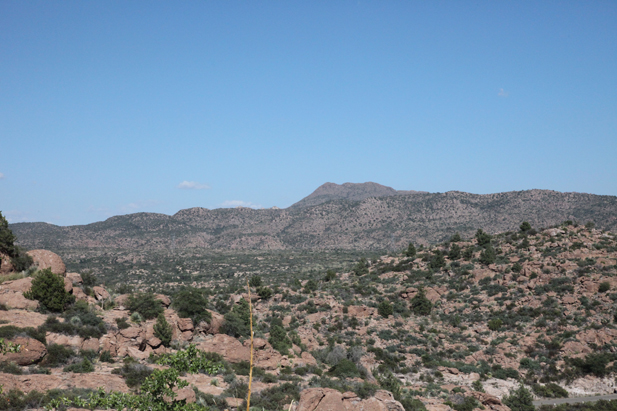 PHOTO: Mark Duggan
Oak Flat, east of Superior, is where Resolution Copper proposes to build a large underground mine.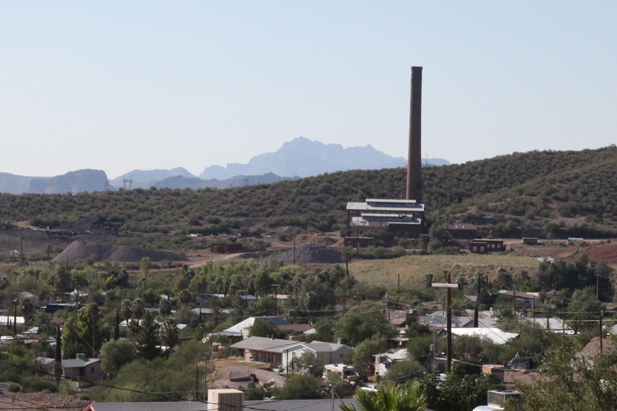 PHOTO: Mark Duggan
Michael Hing, mayor of Superior, says his community needs the jobs that Resolution's proposed mine would bring.
The full Copper at the Crossroads series can be found online here. It includes interviews with Rosemont Copper president Rod Pace and area residents opposed to the mine.