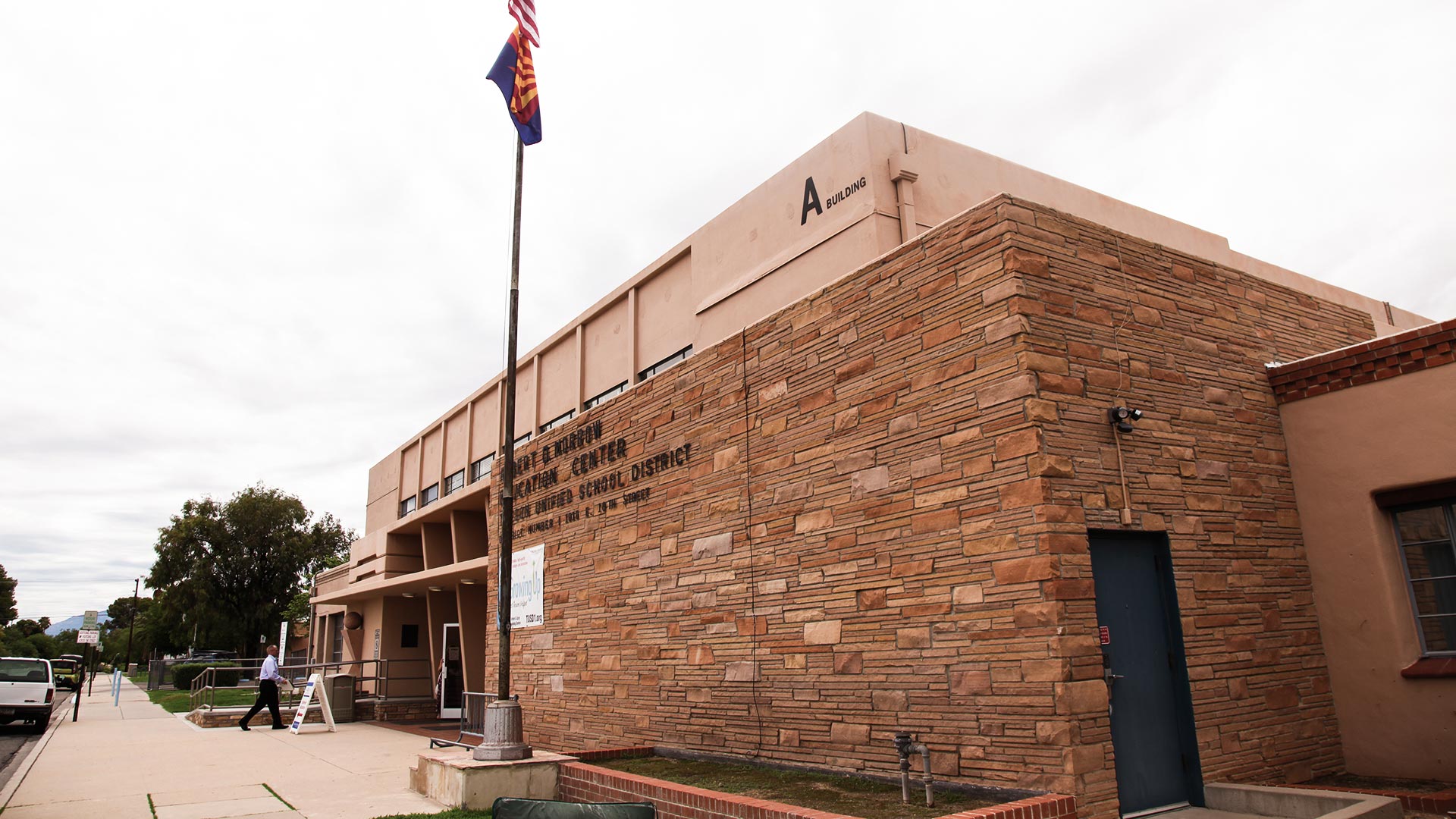 The Tucson Unified School District office, 1010 E. 10th St., Tucson, Arizona.
Nick O'Gara, AZPM
With one week before the first day of the new year at Tucson Unified School District, teacher vacancies are down as a result of the teacher salary raises, but the district is still struggling to hire and retain bus drivers, according to the superintendent.
Given the funding for teacher salaries by the state following a weeklong teacher walkout, many teachers in the district have opted to stay, said TUSD Superintendent Gabriel Trujillo.
In a press conference last week, Trujillo said TUSD has 122 vacancies. At this time a year ago, they were around 165.
"My goal for teacher vacancies is to be able to stand in front of you, the first media briefing, the first week of school, and say we officially have fewer than one vacancy per school," Trujillo said.
Teacher vacancies would have to hit 88 to reach that goal in all 89 schools in the district.
"Ideally, you want zero, but given where we come from and the progress that we're showing, I would like to make that statement," Trujillo said.
When the vacancies can get down to a level of fewer than one vacancy per school, the long-term substitute teacher cost is driven down.
"You're not spending as much on daily and long-term funding," Trujillo said.
In terms of support staff, Trujillo says the district always struggles with retaining bus drivers who are only employed nine months out of the year.
"The rate analysis that we did and the additional dollar that we afforded them in their salary will help us with retention," Trujillo said. "It is hard to recruit, it is hard to retain bus drivers and that's our focus right now."
In addition to the low salary, Trujillo said bus drivers are also responsible for upfront costs such as getting their commercial driver's license, testing and pre-employment requirements.

The school district has 270 bus routes planned for the first day of school, which is next week.
Follow Brandon Mejia on Twitter or contact him via email at BMejia@azpm.org.