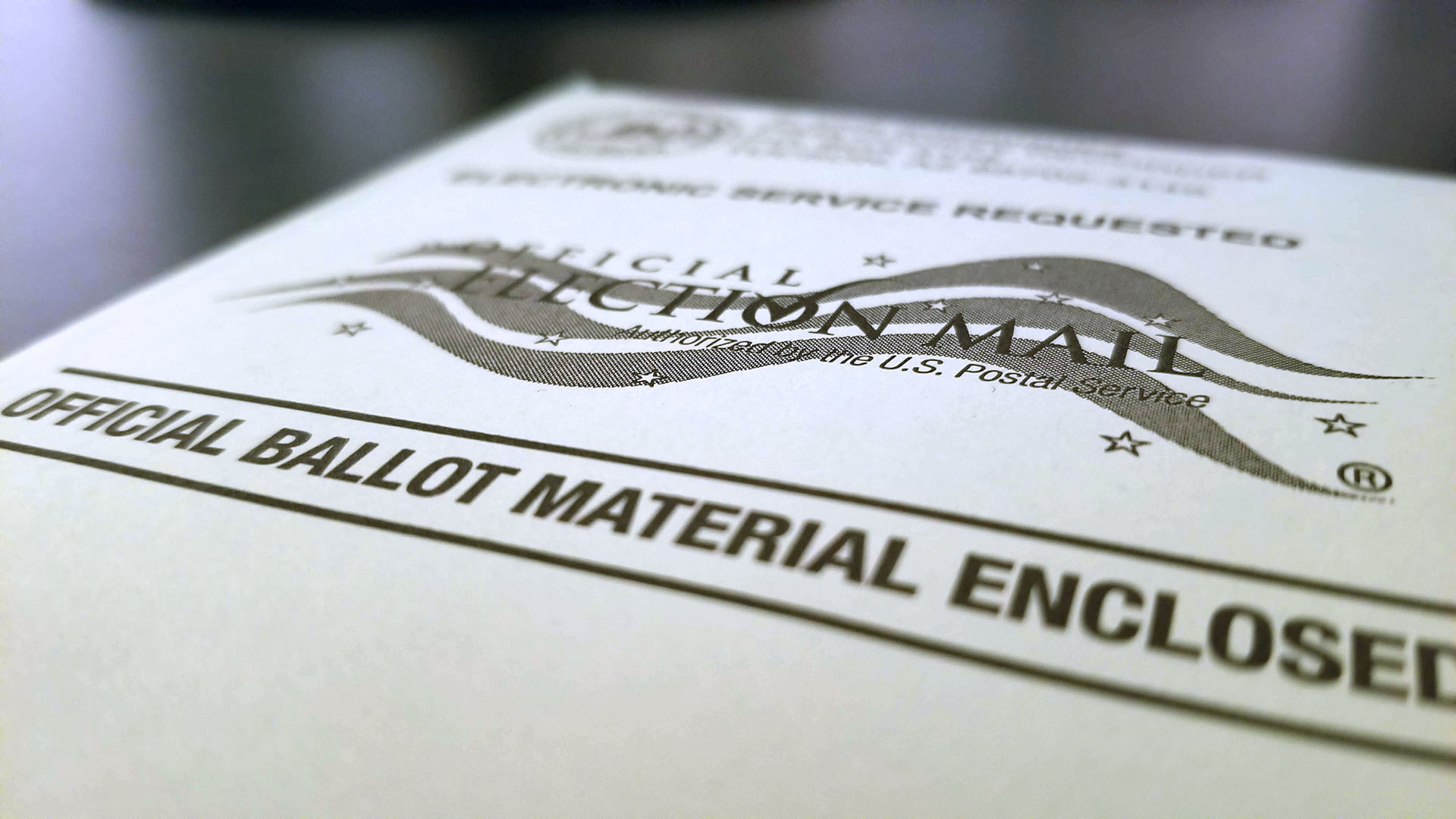 A Pima County vote-by-mail envelope.
AZPM
Primary races are about exciting the political base, but when the general election rolls around candidates in states like Arizona often must move to the middle politically. A poll shows the middle has shifted this year in Arizona.
Half of Arizona voters identify as conservative, 35 percent call themselves liberal and 15 percent self-identify as moderates, according to Mike Noble with OH Predictive Insights, a Phoenix polling company. In other years, those moderates have leaned Republican, but not this year, he said.
"Moderates, frankly, are angry, but also with some of the issues like the Democrats are championing they seem to be behind, and of course the 'Trump effect.' Trump is really having an effect on that as well," Noble said.
The top issue for Arizona's Democrats this year is education, according to the poll. The same is true for moderates, as they move towards more Democratic issues. The poll also shows Republicans see border and immigration as the top issue in 2018.

Read more coverage of national, Arizona, and local elections at our 2018 elections portal,
Your Vote 2018
.