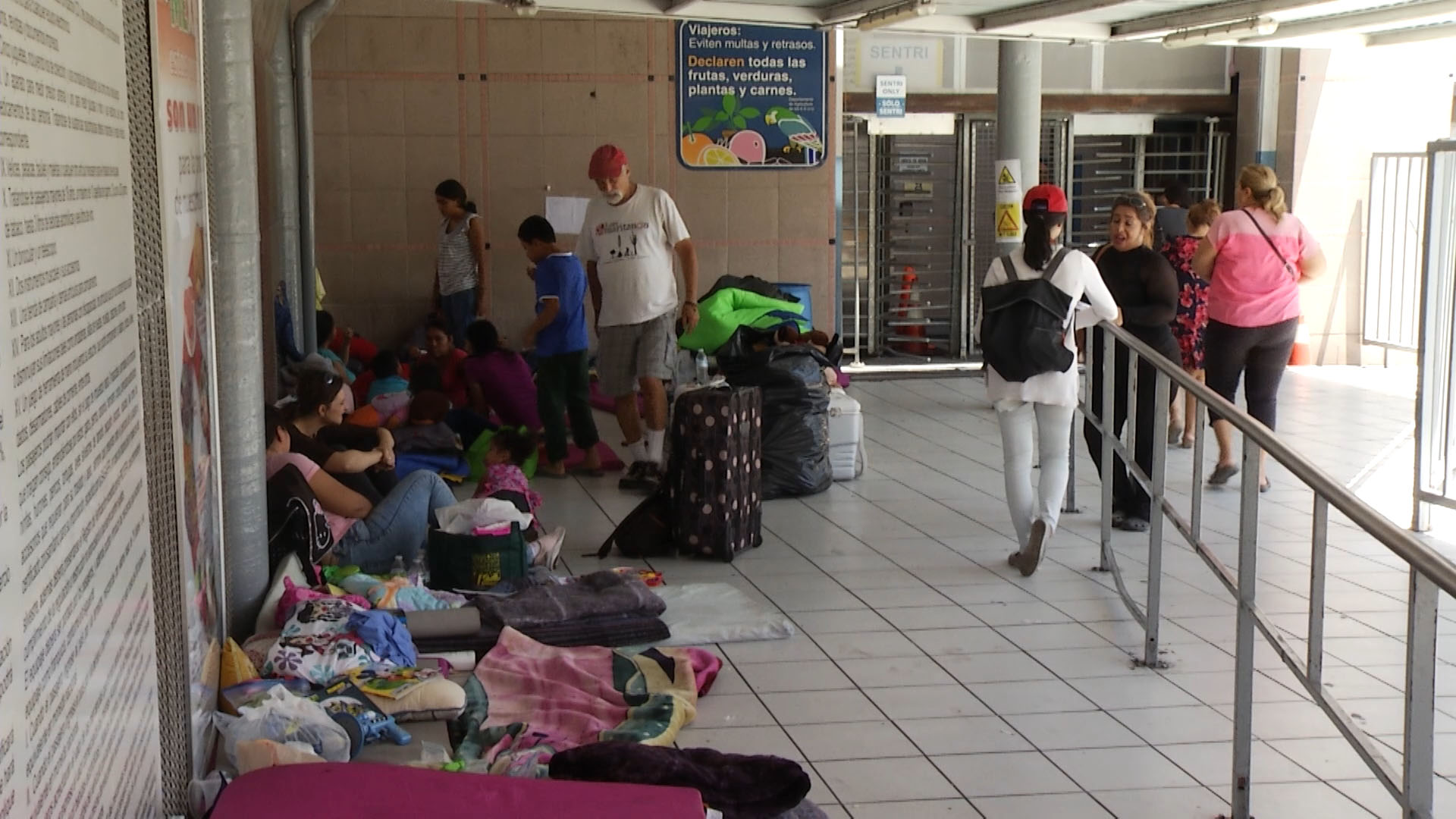 Families seeking asylum wait at the port of entry in Nogales, Sonora in June 2018.
AZPM Staff
Humanitarian organizations in Nogales, Sonora, have shut down two temporary shelters for asylum seekers awaiting the interview process as fewer people are coming to a Nogales port of entry seeking asylum, according to a volunteer.
"The shelters no longer exist because there is no longer the need," said Bob Kee, a long-time volunteer at the Kino Border Initiative.
One of those shelters was run by the National System for Integral Family Development, also known by its Spanish acronym, DIF. It specializes in housing unaccompanied minors. With the collaboration of the Kino Border Initiative, DIF was able to put aside space to house families who were waiting weeks for their interview at the port of entry.
A smaller shelter held at the Hogar de Esperanza y Paz, (Home of Hope and Peace) a community center three miles from the border, served women and children waiting long processing times.
"[Now] they are processing about three to four families a day and the families are having to wait at the border about two days before the interview process," Kee said. "At this point there still is no need for the temporary shelter.
When the shelters were open, the number of asylum seekers in mid-May through June reached almost 90 people on a daily basis, with many waiting approximately two weeks, Kee said.
"They're not in existence at this point," Kee said. "My feeling is if the numbers pick up again and there is the need, this would probably happen again."

In recent months, families would be waiting weeks, but now it's a matter of days, said Kee, who is unsure how long that will last.
"You just don't know what will happen. The good thing is, they don't have to stay out there waiting day and night," He said.