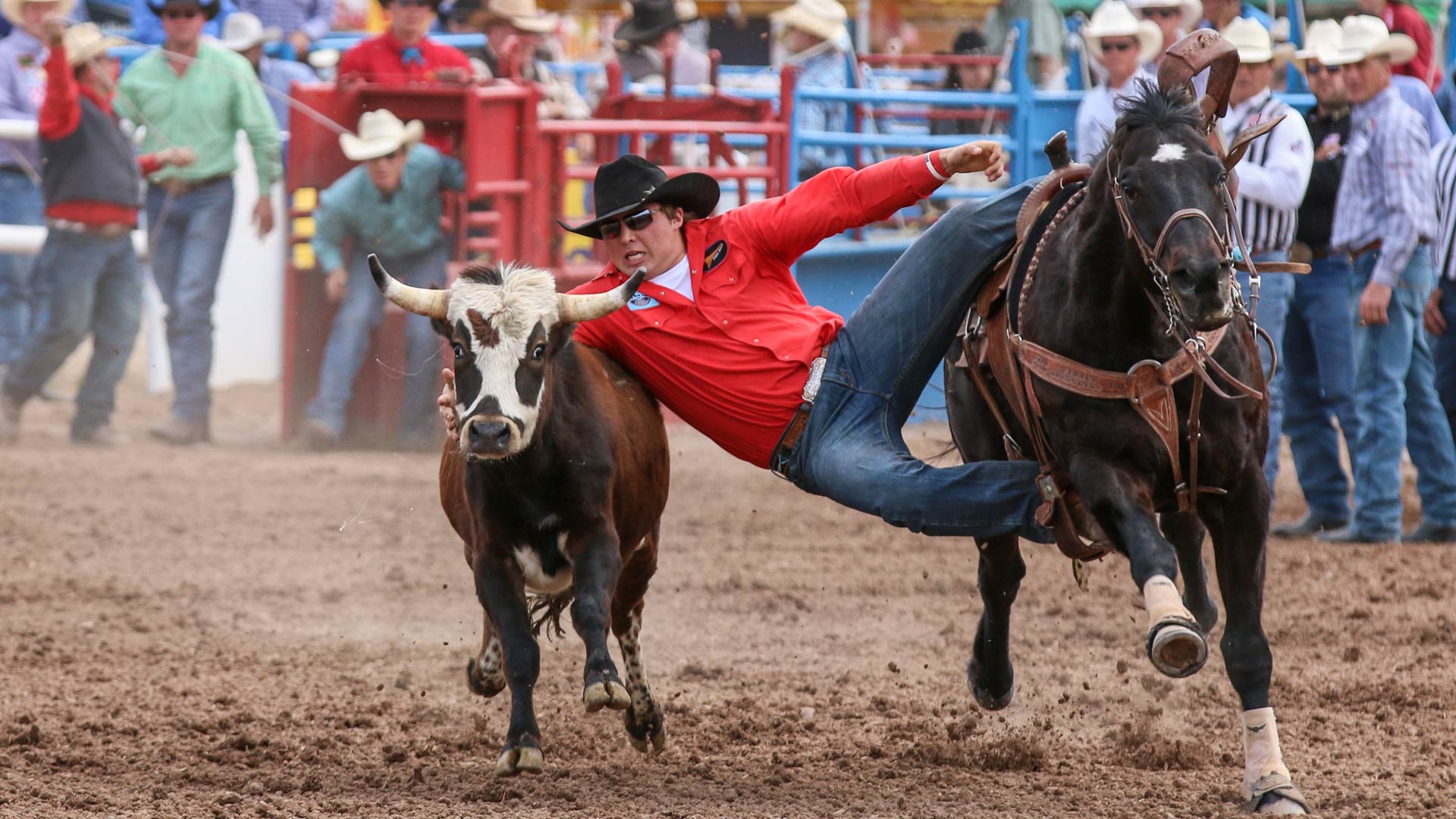 A steer wrestler at the Tucson Rodeo.
Jennifer Vimmerstedt, courtesy of Tucson Rodeo
The Tucson Unified School District has opened an online survey following calls that it change the terminology it uses to describe the the days class is out during the Tucson rodeo each February.
Activists recently suggested the idea to the governing board, saying the name glorifies the abuse of animals. In response, the board asked the district to produce a survey to see what the community has to say about it.
Those taking the poll can vote to keep it the same: "rodeo break." The other three alternatives are "Old Pueblo days," "Tucson heritage days" or "fiesta de los vaqueros."