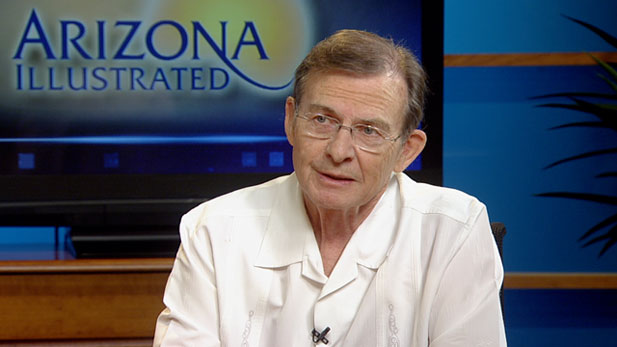 PHOTO: AZPM
Former University of Arizona president Peter Likins shares his journey as an adoptive parent in a new memoir.
After a serious health scare, Peter Likins began composing a love letter to his wife, Pat. He later turned that letter into a memoir, A New American Family.

In it, the former University of Arizona president details his family life, which strongly influenced the actions he took in academia. Beginning in the 1960's, the Likins family adopted six children, all of whom were considered "unadoptable" because of their race, age or health status. The lesson of Likins' parenting adventure, and the message of the book, he says, is that America's families and family values can survive only if the nation embraces diversity as well.
Likins will appear at a book signing on April 7 from 5 p.m. to 7 p.m. at the UA Bookstore.