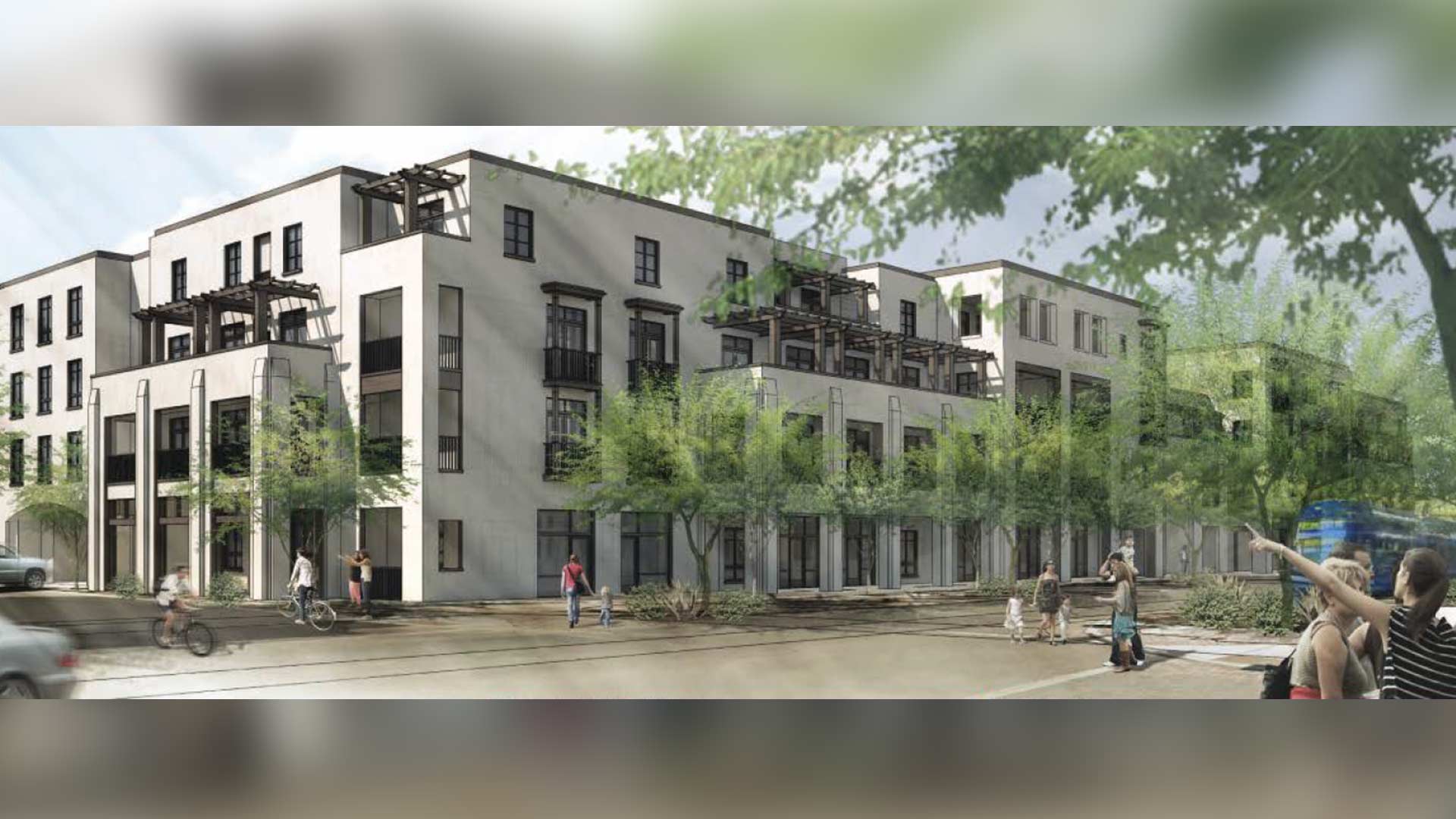 Rendering of the Monier Project on the west side of Tucson.
Courtesy of Rio Nuevo
A $35 million mixed-use development is gaining traction on the west side. With help from Rio Nuevo, construction could begin as early as October.
The Monier Project, launched by Gadsden Company, is a development in the Mercado district, west of I-10 near Congress Street. The project includes 13,000 square feet in retail space, a parking garage and 122 market-rate apartments.
"It's a beautiful project, and it would have died except for Rio Nuevo," said Rio Nuevo Chairman Fletcher McCusker.
The project was hit late with an unexpected rise in construction costs that increased its price tag by 12.3 percent, according to Adam Weinstein, the CEO of the Gadsden. The company has already invested more than a quarter of the overall cost.
Last week the Rio Nuevo Board voted unanimously to contribute $2.4 million to Gadsden to cover the rise in construction costs.
"Without us, this is a great example of a project that would have died," McCusker said. "Now they're going to break ground in October." He said the retail alone could produce half a million dollars a year from sales tax.
The Gadsden Company is no stranger to the west side of town, nor with Rio Nuevo. Both previously worked together and provided space for many new shops and restaurants like Westbound, a bar and bottle shop, and Transit Cycle. Both are located in the Mercado San Agustín.
The project's name Monier, derived from Quintus Monier, who founded the Tucson Pressed Brick Co. in 1986 near Sentinel Peak on the west side of town.