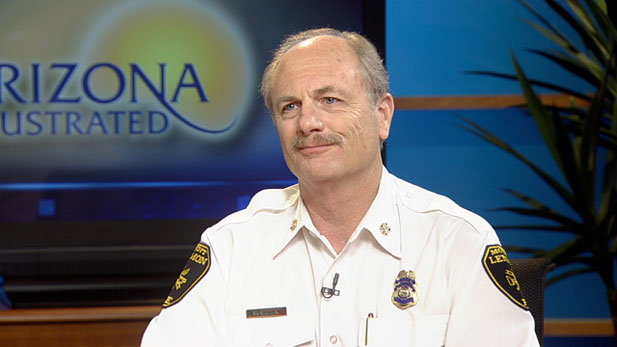 PHOTO: AZPM
Randy Ogden, Chief of the Mt. Lemmon Fire District.
As summer approaches, Mt. Lemmon Fire District Chief Randy Ogden readies himself for a tough job. A dry winter with little snow and a windy and rapidly-warming spring are setting up perfect wildfire conditions, he says, and he and his crew are concerned.
Ogden joins Arizona Illustrated to discuss the work involved in preparing for wildfire season, and how both mountain homeowners and visitors can help to protect themselves and the environment.