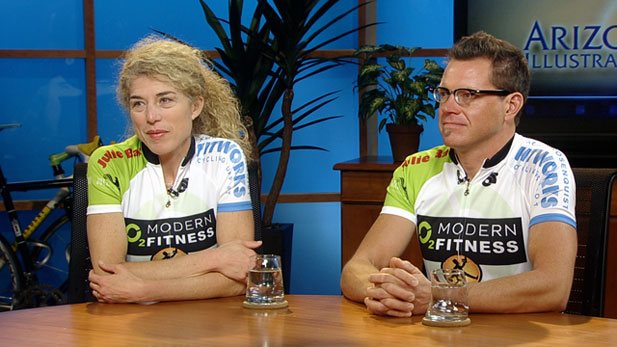 PHOTO: AZPM
Kurt Rosenquist, owner of Fitworks Cycling Support, and Susan Frank, owner/instructor at O2 Modern Fitness, talk about the upcoming Old Pueblo Grand Prix.
The first Old Pueblo Grand Prix Criterium takes place this weekend, and interested cyclists have until midnight on April 13 to sign up to compete.

Criterium organizers Susan Frank and Kurt Rosenquist hope to turn the event into an annual tradition. They join Arizona Illustrate to explain the event and its goals. Competitors will ride laps in a loop and compete for a $20,000 prize. In addition to boosting the stature of Tucson as a cycling community, Frank and Rosenquist aim to attract people to downtown Tucson on a Sunday and further feed the momentum picking up speed in the city center.