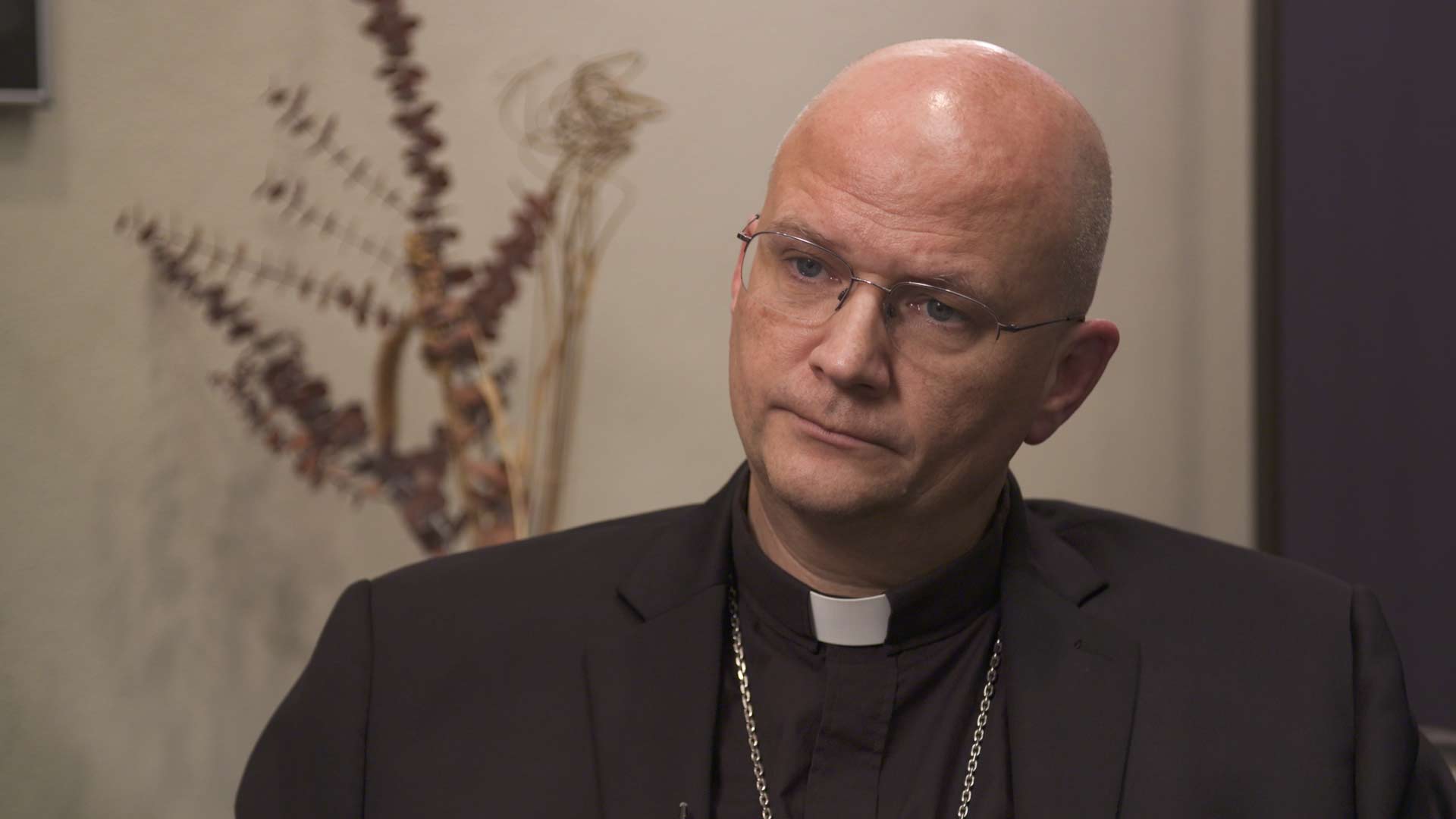 Bishop of the Diocese of Tucson Edward Joseph Weisenburger, in a September 2018 studio interview at Arizona Public Media.
AZPM
Tucson Bishop Edward Weisenburger said the diocese has fired 10 people in the last decade due to allegations of sexual misconduct and revoked the clearance for those working with children from a dozen others.
The Diocese of Tucson reviews every employee or volunteer who works with children at its churches or schools. Those protocols are in place to prevent child abuse.
"We think it is very reasonable to suspect that many people with substantial issues in their background know better than to apply. Because the background checks are going to blow the whistle. So again, it is one more layer of security, one more gate keeping the wrong people away from children," Weisenburger told Arizona Public Media.
Weisenburger outlined the diocese protocols in a six-page letter to the Catholic community.
The Diocese of Tucson paid a $14 million settlement in 2002 to ten men who described clergy abuse in Tucson between the 1960s and 1980s.
The Bishop said there are currently no abuse allegations in Tucson.
---
The Associated Press contributed to this report.