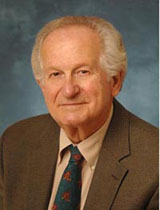 Tucson attorney Si Schorr and his wife Ellie established the Schorr Family Award to recognize individuals making progress in treating and understanding mental illness.
In the wake of the January 8th shootings, The Schorr Family Award and UA College of Medicine will present a free forum on mental illness called A Delicate Balance: Creating a Better Post-January 8th System to Protect the Public and Help Persons with Serious Mental Illness.
It will feature national and local experts in a public discussion of mental illness and the need for better practices from mental health services in the community.
Keynote speaker Thomas R. Insel, MD, director of the National Institute of Mental Health, will also be honored as the 13th recipient of the Schorr Family Award for Distinguished Contribution in Furthering Public Understanding of Mental Health.
The event is Wednesday, April 27, from 1:45 to 5 p.m., at the University of Arizona's Centennial Hall, located at 1020 E. University Boulevard in Tucson.
Panelists will take written questions from the audience during the event, but you also can submit a question in advance by emailing it to mentalhealth@azstarnet.com by Friday, April 22.
If there are too many questions to pose at the forum, the Arizona Daily Star plans to answer them all in the coming weeks, either in print or on their website.
The Star also offers an in-depth resource guide which makes a good starting point for anyone facing the challenges of living with mental illness.
More information about both the Schorr Family Award and the community forum is available from The Community Partnership of Southern Arizona.
Listen to Peter Michaels interview Si Schorr about the Forum: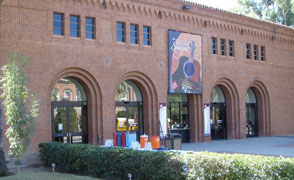 The Forum on Mental Illness occurs at Centennial Hall on Wednesday, April 27th.
The History of the Schorr Family Award:
Eleanor and Si Schorr established an endowment in 1995 to create the Schorr Family Award for Distinguished Contribution in Furthering Public Understanding of Mental Health, honoring individuals and organizations. Ellie has taught at the UA and is a former Pima County deputy public defender, Justice of the Peace, member of the Arizona State Legislature, founder and past president of NAMISA, board member and officer of NAMI, and member of the advisory board of the U.S. Substance Abuse and Mental Health Center. Si is a senior partner at Lewis and Roca, and most recently was chair of the State Transportation Board and the Regional Transportation Authority.