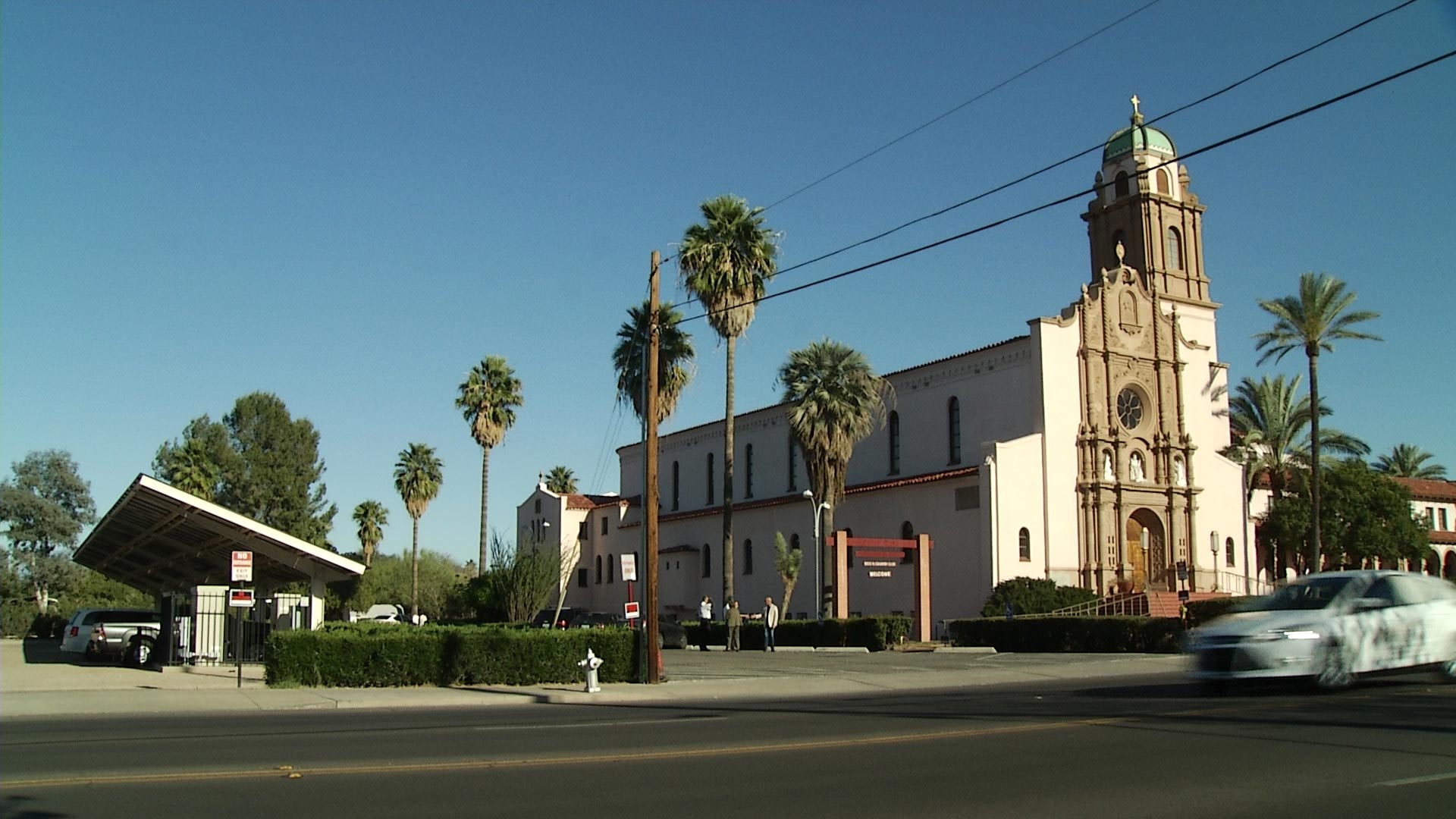 St. Benedictine Monastery located at 800 N Country Club Rd, Tucson, AZ 85716
AZPM Staff
Several of Tucson's most prominent choral organizations are coming together for an event that aims to preserve the sanctuary of the former Benedictine Monastery, while raising money for local choirs.
The Arizona Choral Arts Association, in conjunction with various local choruses, is putting on three concerts over the next weekend to raise money for the individual choirs. They are also hoping to send a message about the importance of the sanctuary.
Terrie Ashbaugh, the Director of the Southern Arizona Women's Chorus, said she hopes the concerts not only create a sense of community, but also show the new owner how the Tucson community feels about the arts.
"The event is a way for us to demonstrate to the owner of the monastery the beauty of using the sanctuary for performance. We are trying to involve the community so that they can support him if he goes this direction," she said.

She said there's something for everyone, as a way to draw attention to the site, which is proposed for redevelopment.
"Friday night our women's chorus, a men's chorus, and the boys chorus. Saturday are all kind of barbershop style choruses, but they're all women. And Sunday is kind of the big mixed groups--Arizona Repertory Singers and the Helios Ensemble," she said.
The Benedictine Sisters of Perpetual Adoration announced the sale of the monastery last October.
The monastery owner, Ross Rulney, plans to redevelop the surrounding site for housing and other uses. He did not return a request for comment, but in April of this year, Rulney vowed to preserve the monastery in perpetuity via a landmark designation.