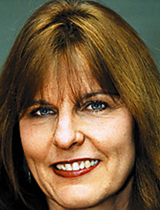 Friday, April 29th, 2011 is a day when two international stories hold the world's attention. Each features a love story, one between Gabby and Mark, and one between Kate and William. Only one of those stories has Tucson roots, but both offer inspiration. And, both are examples of how to live life in the most courageous and hopeful ways possible.
Jacquelyn Jackson wrote this essay to commemorate the feelings that these two very different moments stir within her.
Listen:
Jacquelyn Jackson is the the executive director of Tucson Values Teachers, a former staffer for Congresswoman Gabrielle Giffords, and a student of cultural mythology. Jacquelyn's blog, "Learning to be Female", is available on the website of the Tucson Citizen.