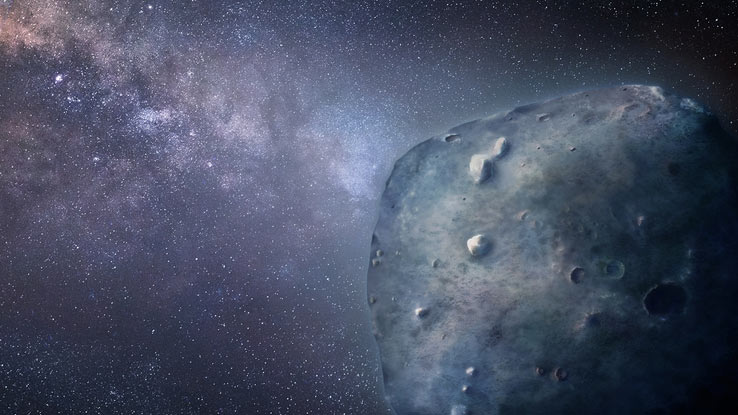 An illustration of 3200 Phaethon.

Heather Roper via UANews
A blue asteroid is crossing the Arizona sky, and a University of Arizona doctoral student is tracking its path.
UA Lunar and Planetary Laboratory student Teddy Kareta is leading an international team investigating Phaethon. It's a chunk of rock and ice that appears as a dot among the stars. It is also the source of the annual Geminid meteor shower, easily seen in early-to-mid-December.
Kareta says Phaethon has grown into one of the most intriguing targets for astronomers.
"One of the things that make it so interesting is that its orbit takes it incredibly close to the sun, hot enough that when it's at its closest point, it's 1,500 degrees Fahrenheit," Kareta said. "At that temperature, you start to induce a lot of changes in the material Phaethon is made of."
Scientists say Phaethon is a comet, but it doesn't have a distinctive tail. Instead, it moves through the solar system appearing to be an asteroid.
Scientists say Phaethon's surface reflects more light in the blue part of the spectrum. Most asteroids and comets are red or a dull gray color.
Kareta is presenting data on Phaethon at the American Astronomical Society's Division for Planetary Science in Knoxville, Tennessee, this week.