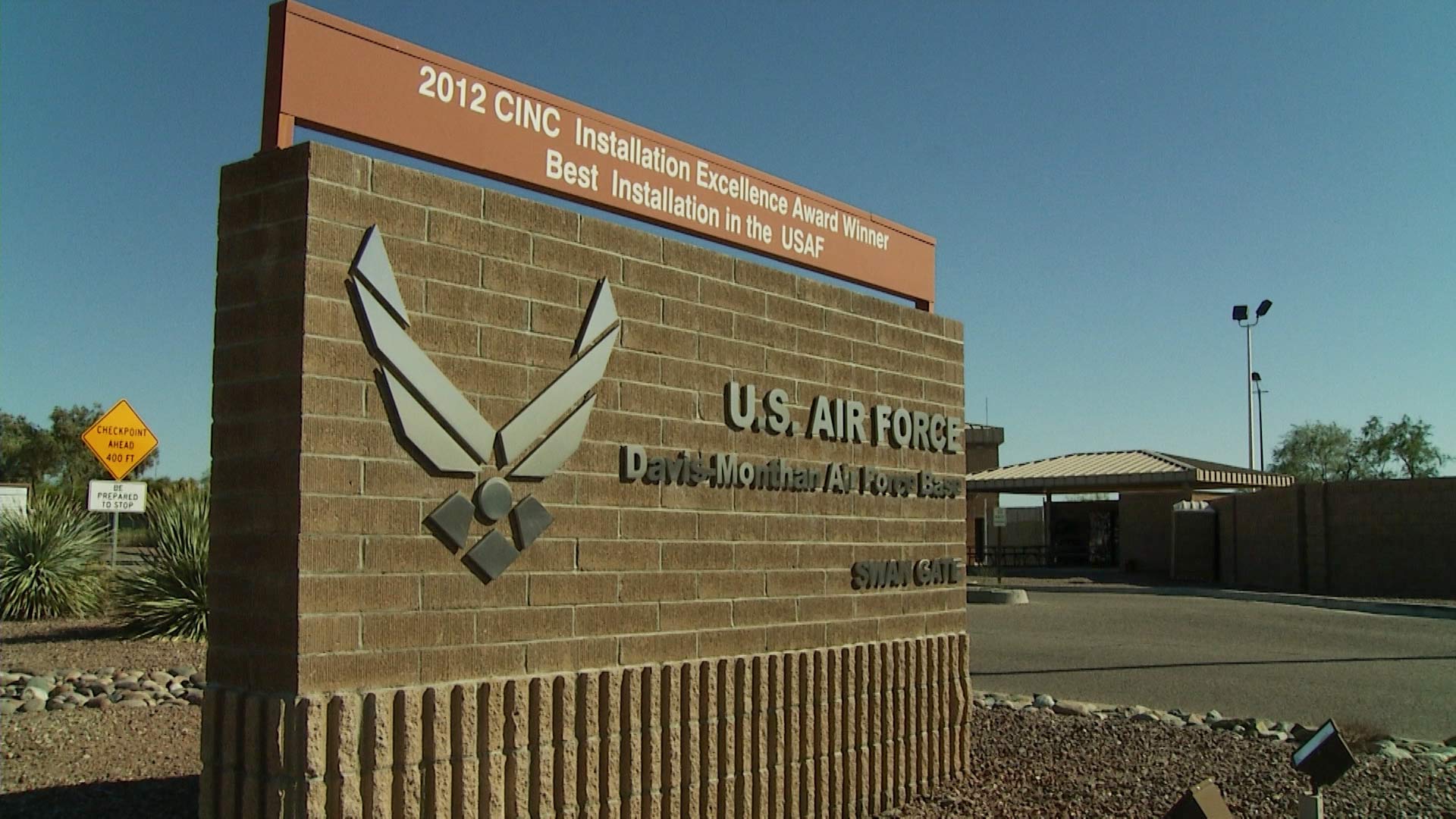 The sign at Tucson's Davis-Monthan Air Force Base.
AZPM Staff
Just in time for Veteran's Day, ride-hailing company Uber has introduced a program targeting military personnel at Davis-Monthan Air Force Base.
Tucson is the second market in which the company has launched UberMILITARY, which matches riders with drivers who have base access. Until now, people who live or work on base had to walk to the visitor's lot to meet their ride.
Driver Virginia Cuevas has base access due to her husband's military service. She says that the walk can be up to a mile.
"When you're coming especially from the airport and you're coming with two or three suitcases it's not a fun thing to have to walk that far," she says,
Now, Davis-Monthan is offering a common access card to Uber drivers who pass a background check to allow them onto the base.
For Cuevas, the new access is a game changer. She says service members are always happy when they find out she has base access.
"They always tell me, 'Oh my god, this is such a blessing that we got you because you have an ID and you can take us on to the base.'"
Senior Operations Manager for Uber Danielle Sipf adds the program is perfect for Tucson.
"In really unforgiving weather conditions like extreme heat, walking even short distances can be painful, so walking off the base to get a ride just isn't ideal," she says.
UberMILITARY costs the same as the basic level UberX and was introduced this time last year in Honolulu.