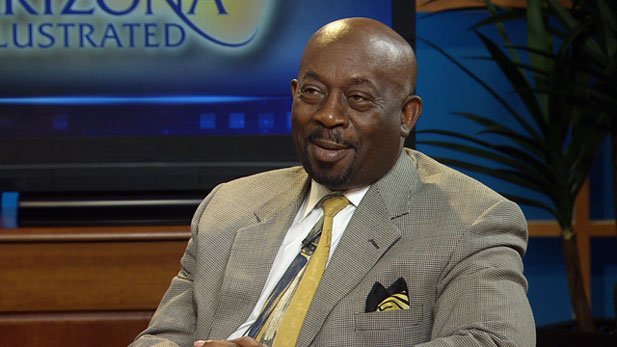 PHOTO: AZPM
Clarence Boykins, a community leader, shares his memories of the civil rights movement and the lessons he learned from it.
Clarence Boykins has long lent his voice to advocate for civil rights. Growing up in Florida, he recalls the need to carry an ID card at all times in order to enter parts of the city. He credits to the movement the success in Arizona of establishing a Martin Luther King, Jr. holiday, the only state in the union to approve the measure by popular vote.
Boykins joins the Arizona Illustrated studio to share his stories of the movement. He comments on the recent heated discussions within the Tucson Unified School District over ethnic studies, and says resolving the controversy will require asking the right questions.