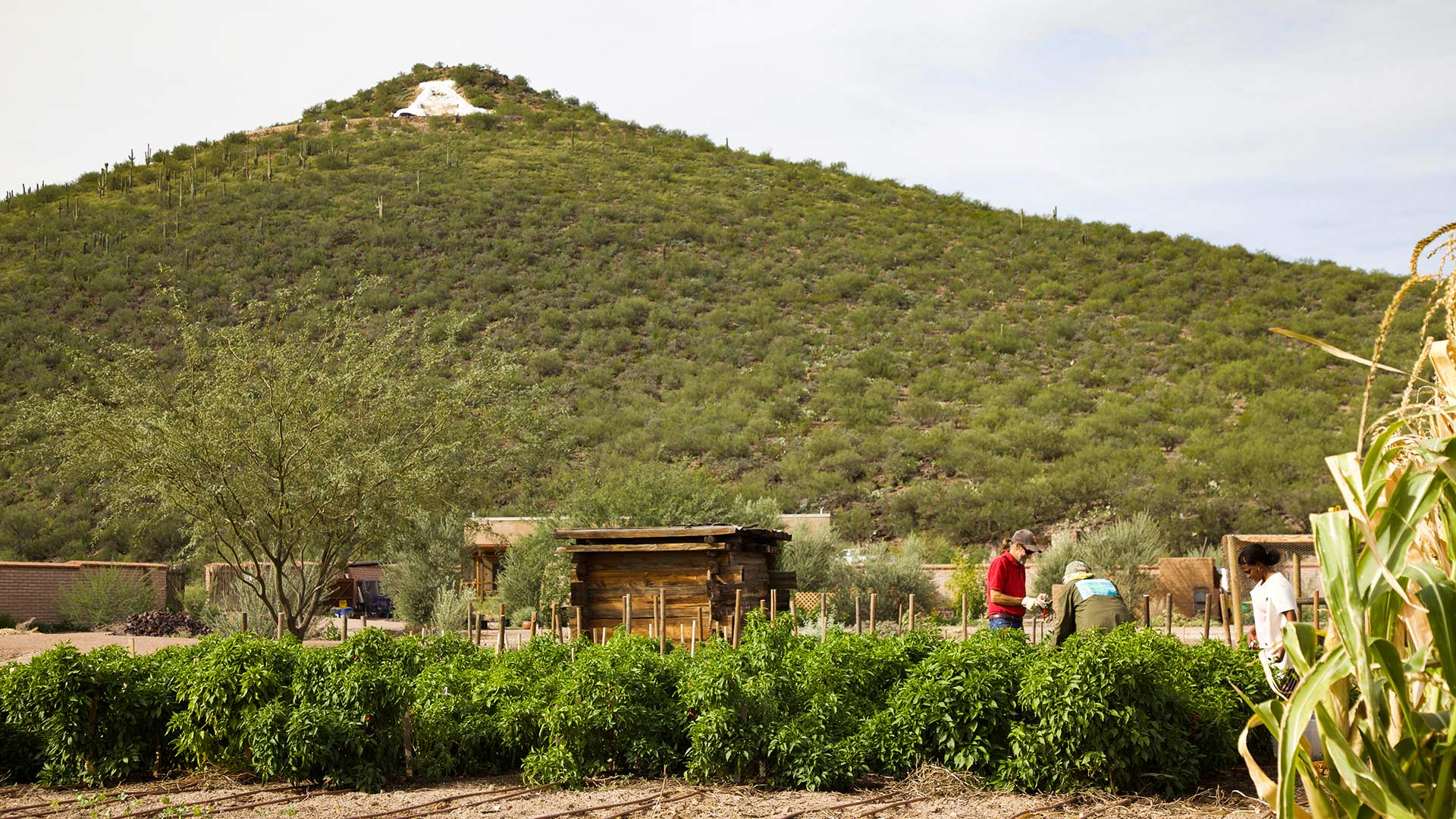 Volunteers at work in the Mission Garden, at the base of Sentinel Peak, November 2018.
Nick O'Gara/AZPM
Tucson's agricultural roots go back at least 4,000 years.
The food produced at Mission Garden, a heritage museum at the base of Sentinel Peak, is meant to tell that history, said Dena Cowan, the garden's supervisor. A new kitchen will expand upon those efforts, said Cowan.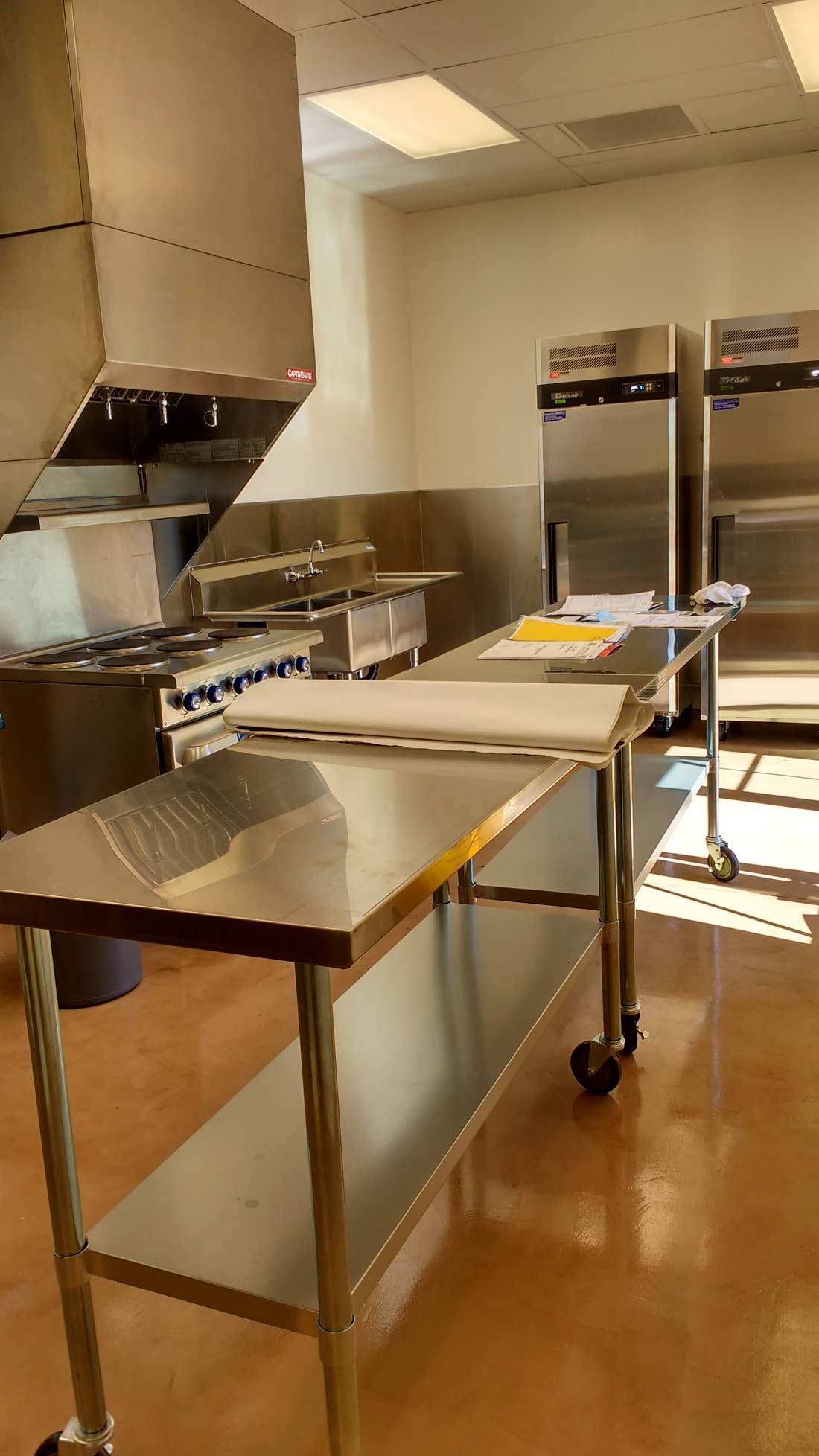 VIEW LARGER The new kitchen on site at the Mission Garden, 946 W. Mission Ln.

Courtesy photo
"First thing we're gonna do is make some quince jam and pomegranate jelly because we have lots of quince and lots of pomegranates," Cowan said on a sunny day in early November.
Processing the food grown at the garden will be a way to feed volunteers, who Cowan says are crucial to the day-to-day operation of the site. It will also be used to show the public, through demonstrations, how to cook some of the things grown there.
"What's a winter melon, a Chinese winter melon? What do you do with that? Well, let's make a soup and show everybody what that's all about."
The garden, run by the nonprofit Friends of Tucson's Birthplace, holds events throughout the year to mark the cultural heritage of the region.
"We have the San Ysidro festival, and we make a pozole de trigo. So, put the wheat in the stew, and show everybody what the traditional stew is," Cowan said.
In tandem with demonstrations, workshops and volunteer and community meals, Cowan says the garden also hopes to invite local chefs to the kitchen to show people the potential of traditional foods.
Cowan says the kitchen passed its initial health inspection and is now permitted for all uses. She says the garden will plan a more formal opening event in spring 2019 pending the completion of another project at the site.