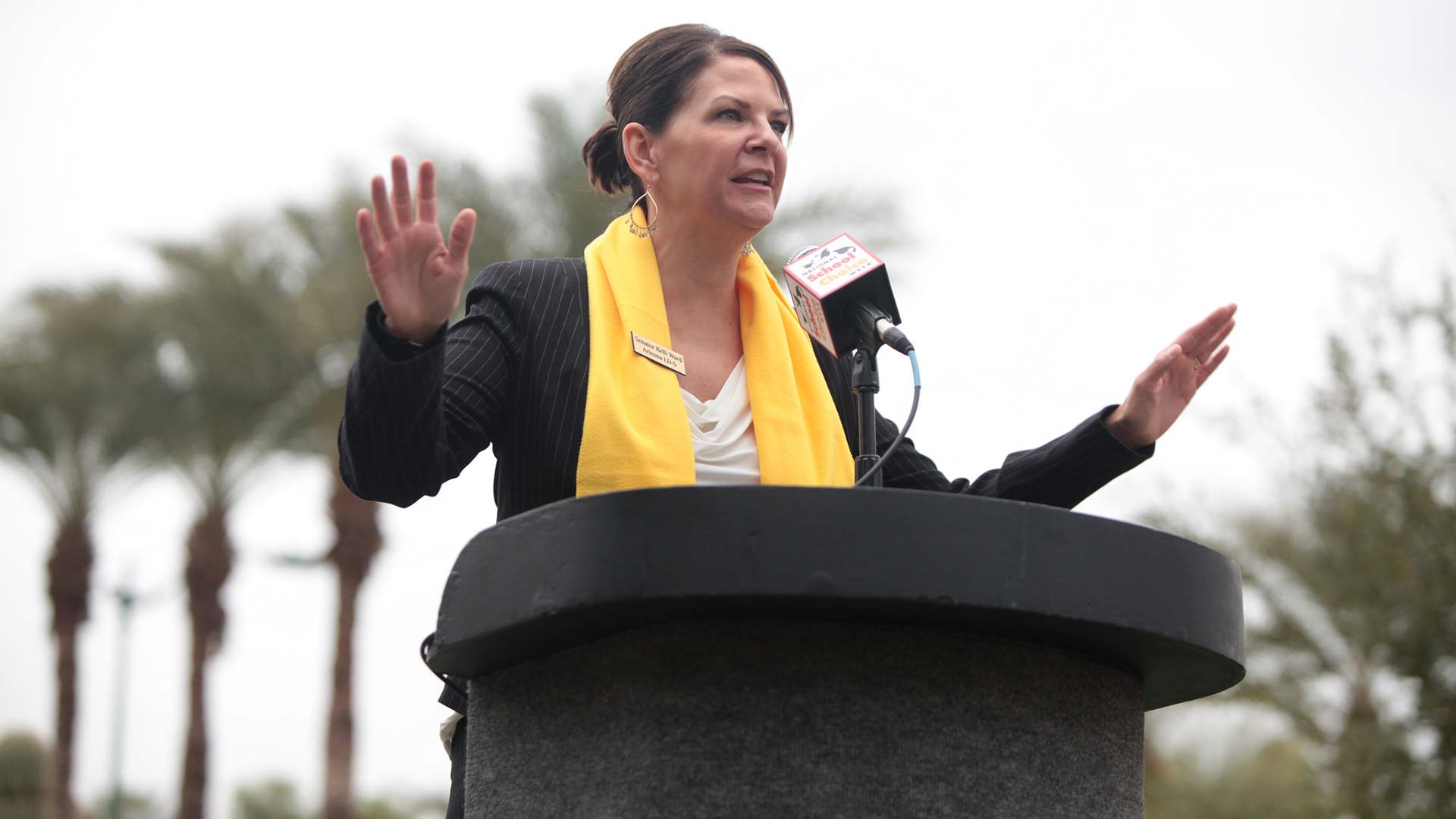 State Senator Kelli Ward speaking at the 2015 School Choice Week rally at the Arizona State Capitol building in Phoenix, Arizona.
Gage Skidmore, CC 2.0
PHOENIX — Two-time U.S. Senate candidate Kelli Ward says she'll seek the top post in the Arizona Republican Party early next year.
Ward said Monday that she'll likely forego any effort to seek the late Sen. John McCain's seat when it is on the ballot in 2020.
Instead, she says she believes her two Senate runs and background in the state Senate make her a solid candidate to shore up Republican support as Arizona becomes a battleground state.
Ward would likely face current state party Chairman Jonathan Lines in a scheduled Jan. 26 election by party committee members.
Ward lost to McCain in the 2016 GOP primary and again lost in 2018 in a three-way primary won by Rep. Martha McSally.
Democrat Kyrsten Sinema beat McSally in the Nov. 6 general election.