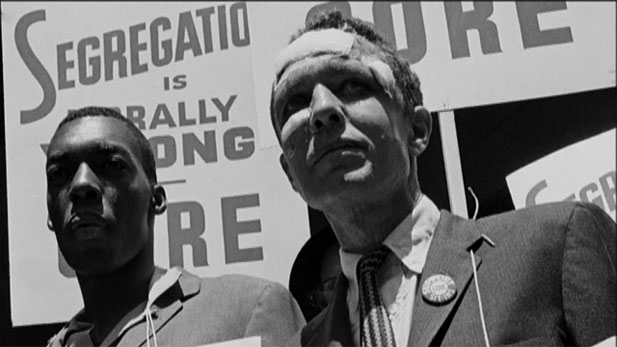 PHOTO: AZPM
Freedom Rider Jim Zwerg's brutal beating turned him into a media sensation.
In 1961, 15 young men and women boarded a bus in Nashville, Tennessee, in hopes of igniting change. Their ride into Birmingham, Alabama would defy the South's Jim Crow laws and continue the efforts of earlier Freedom Riders.
Among the riders was Jim Zwerg, a 21-year-old white man from Wisconsin whose friendship with a black roommate led him into the civil rights movement. When Zwerg was brutally beaten in a Montgomery bus station, he became a media sensation and a symbol of the civil rights movement, one who inspired many others to join the cause.
In this special Arizona Illustrated segment, Zwerg tells his story. For the complete, unedited interview, visit the AZPM Web feature, A Mountaintop Experience.
Note: this video contains content some viewers may find offensive or disturbing.