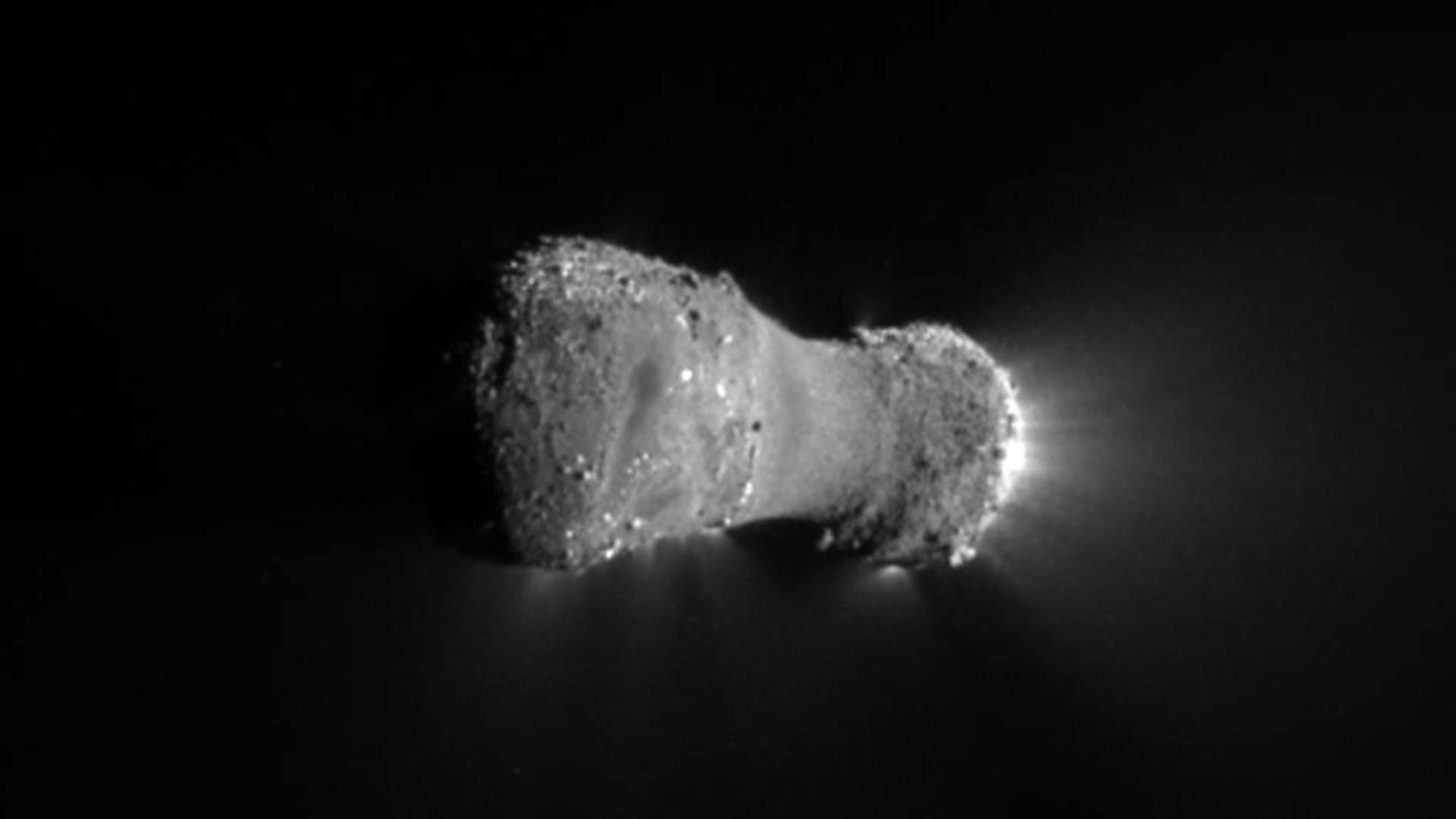 Hartley 2, a Jupiter-family comet, was captured up close in this 2010 image.
NASA/JPL-Caltech/UMD
Earthbound astronomers are watching a group of unusual comets traveling through the solar system.
University of Arizona Lunar and Planetary Lab professor Walt Harris is tracking the objects as they pass by Earth. Harris notes "passing by" is a relative term, since they'll only come within 10-15 million kilometers of our planet.
"'Jupiter-family' comets, which are the ones we can predict, they have phasing in their orbits that mean there are periods of time that they are not coming close to Earth," he said.
They are called Jupiter-family comets because Jupiter's gravity twists their path into tighter orbits around the sun.
Comets are partially composed of ice. Harris and other observers will look at what happens to the comets as they approach the sun and melt, giving off gases that produce a thin atmosphere around them.