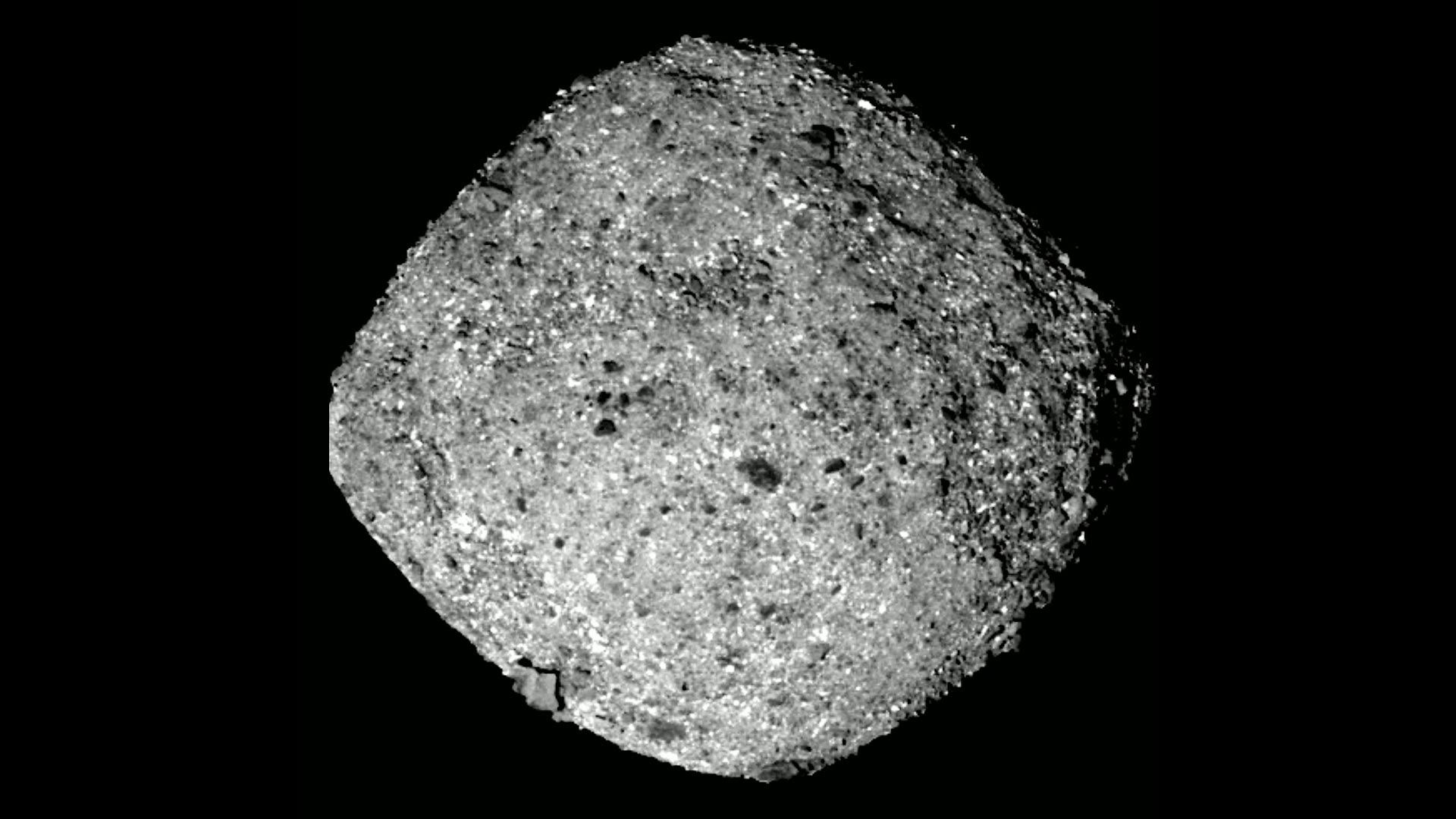 An image of the asteroid Bennu photographed by the OSIRIS-REx spacecraft.
NASA/Goddard/University of Arizona
While it took the OSIRIS-REx spacecraft nearly two years to rendezvous with the asteroid Bennu, it only took one week to make a significant finding.
The mission team, led by University of Arizona scientists, announced Monday at the American Geophysical Union's fall meeting that OSIRIS-REx's instruments had detected water in Bennu's clay minerals.
Amy Simon, a senior scientist for Planetary Atmospheres Research at NASA, made the announcement.
"To get hydrated minerals in the first place, to get clays, you have to have water interacting with regular minerals. Once you've made the clays, they can actually bond and store some of that water in there to make it water-bearing. So, these hydrated minerals have evidence of liquid water in Bennu's past. So this is really big news and a great surprise," she said.
Simon says the findings are consistent with what scientists see from meteorites that scientists have studied in labs.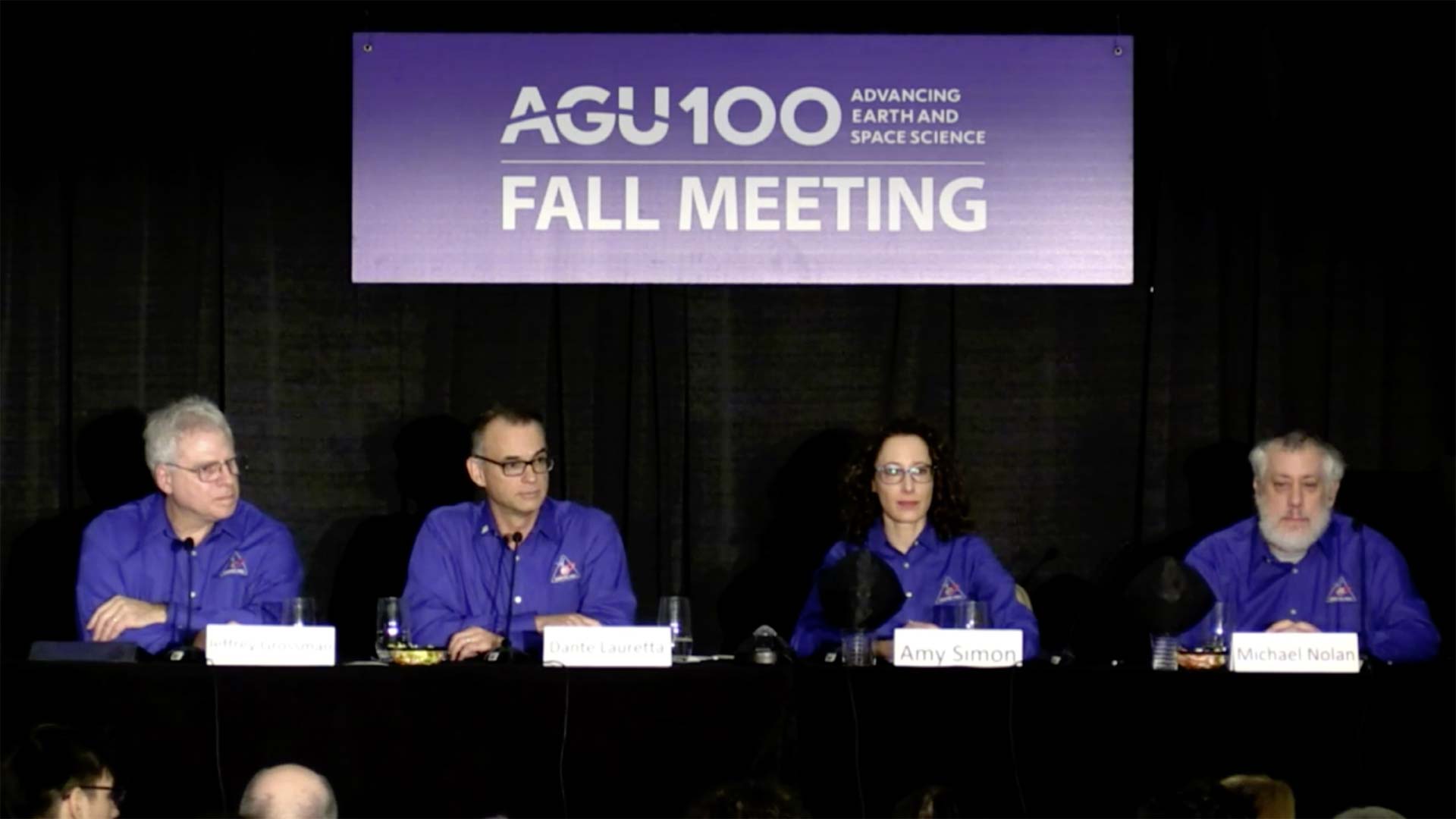 Scientists announce water findings in the clay of the asteroid Bennu in this still image from a livestream of the American Geophysical Union's 2018 Fall meeting. From left, Jeffrey Grossman, OSIRIS-REx program scientist at NASA Headquarters; Dante Lauretta, OSIRIS-REx principal investigator at the University of Arizona; Amy Simon, OVIRS Deputy Instrument Scientist at NASA Goddard Space Flight Center; and Michael Nolan, OSIRIS-REx science team chief at the University of Arizona.
Dante Lauretta, a UA professor and the mission's principal investigator, says they knew almost immediately that they had made the right choice in targeting Bennu.
"Very early in the mission, we had found out, that in fact, Bennu was going to be able to provide the type of material that we want to return and get back into our laboratories to answer these fundamental questions about whether these carbonaceous asteroids might have delivered these compounds to the service of the early Earth and led to habitability and maybe even the origin of life."
Scientists will survey the asteroid for a year and begin to collect samples in 2020. OSIRIS-REx will begin its return trip in 2021 and is due to arrive back to Earth in 2023.