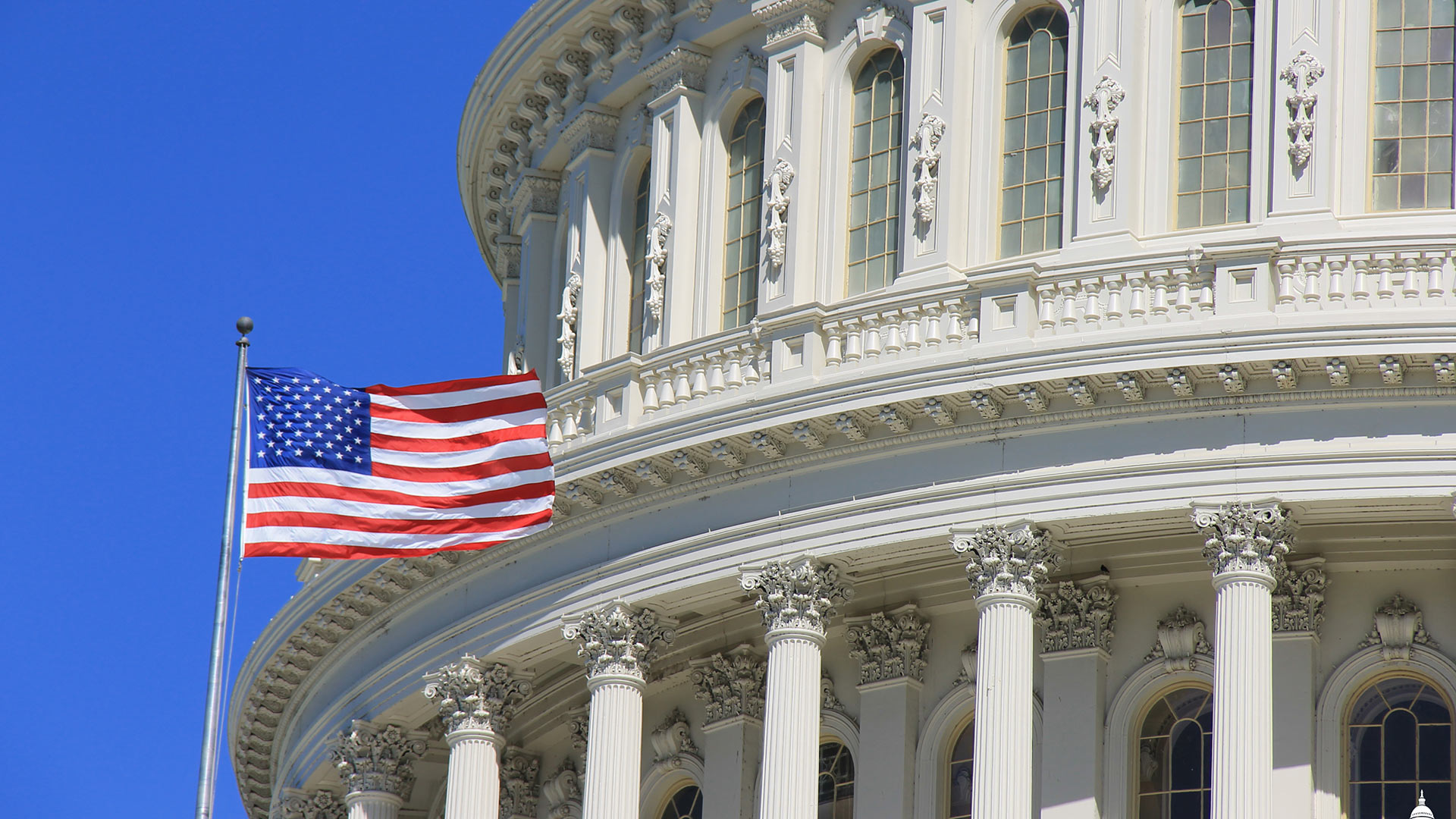 A flag flies by the dome of the U.S. Capitol.
Architect of the Capitol
Sen. Jeff Flake was sworn in to the U.S. House in 2000. He moved to the Senate in 2012. On Jan. 3, 2019, the new Congress will be sworn in and he will not be a member.
Flake made his farewell speech on the floor of the Senate on Thursday.
He has made a name for himself in recent years as a frequent critic of the tone of President Donald Trump.

In his speech, Flake thanked his family, colleagues and staff. But his words offered caution to federal lawmakers.
"As I stand here today, I am optimistic about the future. But my optimism is due more to the country that my parents gave to me than is due to the present condition of our civic life. We are of course testing the institution of American liberty in ways none of us ever imagined we would, and in ways we probably never should again," he said.
Flake chose not to run for reelection this year because he said he was not willing to venture into the toxic campaign environment.
He ended his farewell speech quoting President Abraham Lincoln.
"We shall nobly save or meanly lose the last best hope of Earth. The way forward he said is quote plain, peaceful, generous, just. The way, which if followed, the world will forever applaud and God will forever bless," Flake said.
After his speech, other senators, including Sen. Jon Kyl and Democrat Chris Coons, praised Flake for his principles. Coons said of Flake, he "exemplifies how Washington should work."
Departing members of the U.S. House are also giving farewell speeches.
---
Rep. Martha McSally was elected to the House in 2014. She made a bid for the U.S. Senate this year but lost that race.
She too had advice for the members of the House who are staying in office.
"I humbly ask that you never forget the privilege it is to serve here and why we are here. Membership in this body is a precious opportunity. Don't take it lightly and don't squander it. It is not about us. As soon as we leave here, this institution will move on and, candidly, few will remember us," she said. McSally called her time in Congress an honor.
"Disagreements are inevitable but we can and should set the example to disagree without being disagreeable. Our challenge is then to find the sometimes to find the very tiny sliver of common ground where we can agree and govern," McSally said.
McSally was criticized during her campaign for leaving the political center and moving more to the right.
Neither Flake nor McSally has said what they will do when out of office.