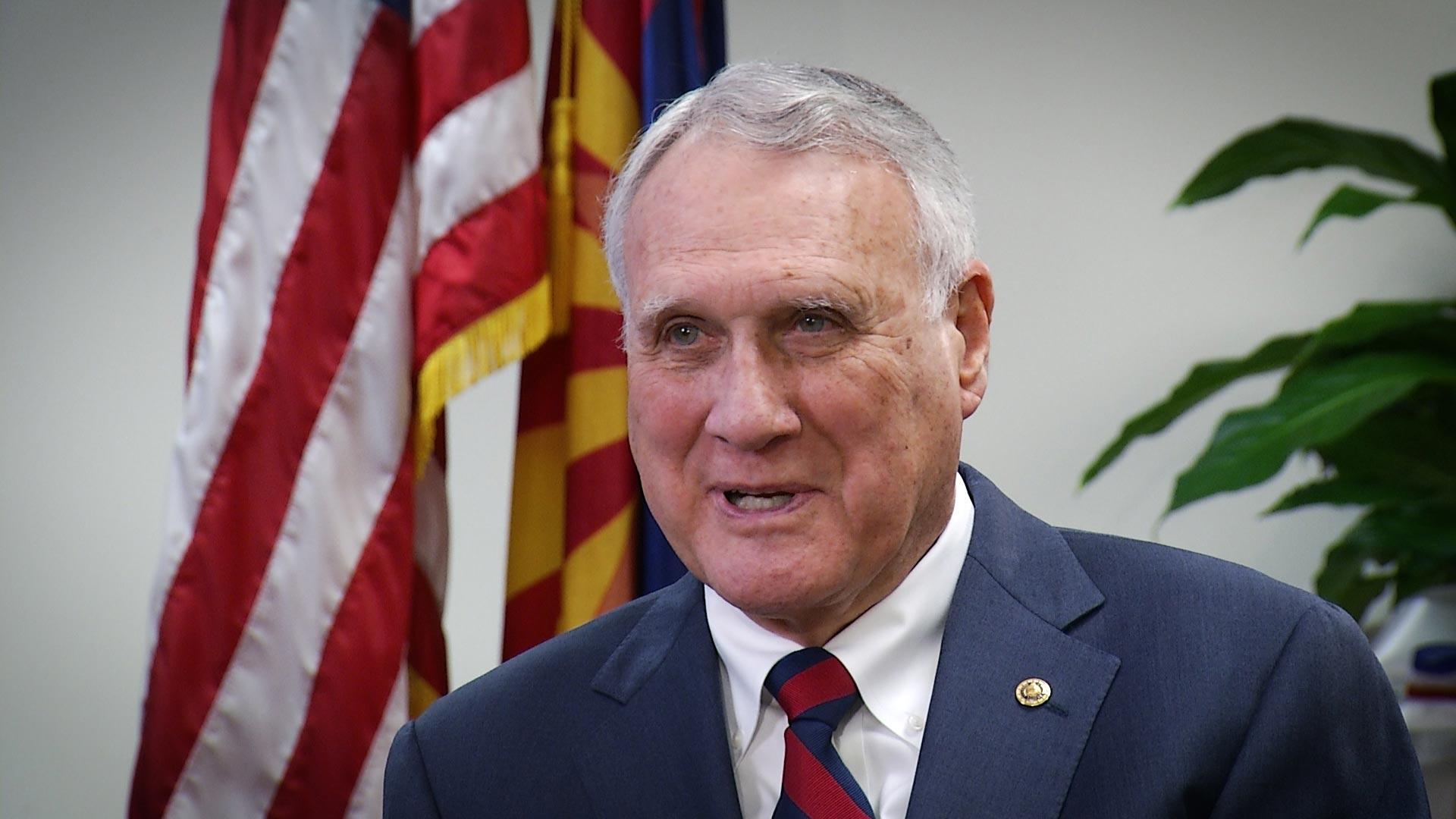 Arizona Senator Jon Kyl during an interview with Arizona 360 on October 23, 2018.
AZPM Staff
Sen. Jon Kyl will resign his seat in the U.S. Senate on Dec. 31.
In a letter hand-delivered to Gov. Doug Ducey just before the close of business Thursday, Kyl said it was an honor to hold the seat but he feels it is time to once again leave the Senate.
Ducey appointed Kyl to fill the late Sen. John McCain's term, but at the time Kyl would not commit to serving past the end of this year.
In the letter, Kyl wrote, "I have concluded that it would be best if I resign so that your appointment can begin the new term with all other Senators in January 2019."
Whomever Ducey appoints will serve until 2020. At that point, the state will hold an election. The winner of that race will serve until the end of McCain's term in 2022.
The governor must name a Republican to fill the post.
Speculation about who could fill the seat has run wild in recent weeks. Names in the rumor mill include outgoing Congresswoman Martha McSally, outgoing state Treasurer Eileen Klein, and Ducey's former Chief of Staff Kirk Adams.
A spokesperson for the governor refused to give a specific timetable for the appointment, saying only that it will be made "in the near future."