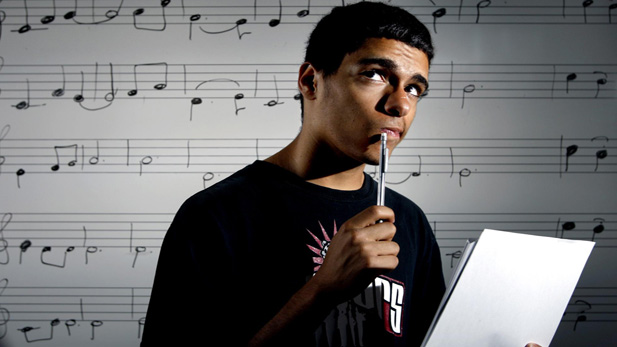 16-year-old Alex Garcia composed "A Tragedy in America" to commemorate January 8th. (PHOTO: Kelly Presnell / Arizona Daily Star)
How did you express yourself when you were sixteen? A lot of us wrote songs and poetry, but far fewer ever envisioned the idea of composing a score for a full orchestra.
Alex Garcia, a sophomore at Desert View High School, felt compelled to explore his feelings about the January 8th tragedy through music. The Tucson Symphony's Young Composers Project gave him coaching, and the opportunity to not just write for the orchestra, but to hear them perform his music as conducted by Maestro George Hanson. The result is a piece called A Tragedy in America.
Listen:
Thanks to NPR's Ted Robbins for collecting the interviews and sound heard in this story.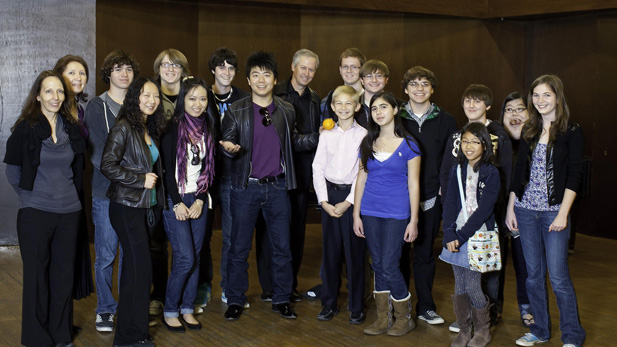 Pianist Lang Lang poses with TSO conductor George Hanson, class instructor Ilona Vukovic-Gay, and members of the 2010-11 Young Composers Project (PHOTO: Dan Williams)